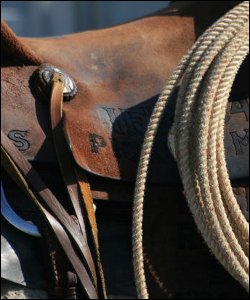 When most people do something for a long time, it's inevitable that there will be lags in production.
Writing is no different — especially for people juggling work, writing, and a life.
If you find yourself frustrated after a lull in writing, don't dwell on it — follow these five tips to get back to piling up the pages:
Accept It
There have been times I've looked back over a period of time of little to no production and felt that I didn't deserve to even call myself a writer.
When I've dwelled on the past, the only thing that happened is things got worse.
So you may have lost out on a month, or even a year of writing. Yeah, it stings — yeah, you think, "I should have done this instead of that…"
The trick is to accept the past [you can't change it] and drop the frustrated feelings of what could have been.
It's more important to accept it and move forward than to stay frustrated or angry and keep going nowhere.
Look at Past Accomplishments
If you've done something once, you can usually do it again. (And often improve on earlier successes).
If you've sold articles in the past, you can sell articles again. If you completed a novel, you know you have it in you to complete another one. If you overcame nerves to pitch something in person, you've been there before and know what to expect the next time.
An added benefit of doing something you've done before is with each new time you do something, you not only do it with the knowledge that it can be done (because you've done it before), but that you are doing it with more experience each time.
Now's your chance to correct those little things that irked you in earlier attempts; now's your chance to remind yourself that you can not only repeat earlier successes, but improve on them!
Read!
When you're getting back to writing after a break, read the writers who made you want to write in the beginning.
Don't copy their style, but remember what it was in their words that made you want to follow in their footsteps. Maybe you'll realize they aren't as great as you once believed — if that's the case, it probably means you've become a better writer and see the things that can be stronger, even in your heroes.
Also read your earlier writing. You'll probably see things that can be stronger, but don't dwell on that. As you read your earlier work, recognize what leaps out as strong –that's probably what you do best as a writer.
Read and let the ideas come…and the writing will follow.
Is Writing What You Really Want to Do?
Maybe you're not writing because it's something you once thought would be the best thing ever, only to realize it isn't.
Maybe you love the thought of writing, but loathe the effort it takes to complete something. (Many well-known writers feel the same way!)
There's nothing wrong with realizing something isn't what you hoped it would be — at least you tried something, instead of just thinking about doing it.
If you find yourself with recurring gaps in productivity, ask yourself: "Is writing what I really want to do?"
Life's too short to dedicate years to something you'd rather not do.
There's no shame in stopping something you don't fully enjoy; in fact, it's best to quit something your heart's not into and find what you really enjoy doing.
Write!
It's often easier said than done, but nothing's going to happen unless you put your butt in a chair and write!
(If you need help, here are 10 ways to write everyday, and the short version.)
Writers write. They write whether they are in the mood or not. Waiting for inspiration gets you nowhere.
Don't worry if the words you throw down are good or bad — things can always be fixed later. Allow yourself to falter, but produce no matter what.
The only way the pages pile up is if you dedicate time to writing regularly.
There's no shame in breaks in productivity — it happens — but nothing's going to ever happen unless you take that first step again and just write!