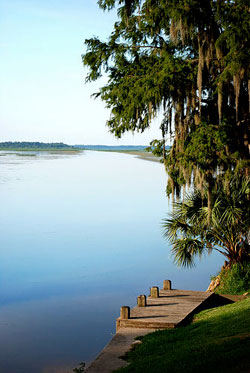 There are times I look back on my writing progress in recent years and feel like I haven't done enough. I can come up with excuses; some of them are even valid:
I spent a couple years caring for my big sister before she died from cancer in 2003.
I've spent most of my recent years dealing with a large pituitary tumor.
I finally got a decent job and decided to apply myself at work.
Still, I tell myself and others that "Writers write!" and in recent years, I haven't felt that productive. Oh, sure, there are many short stories, some articles, and progress on a novel, but I haven't produced like I once did.
Yesterday at work, a co-worker saw me writing on lunch break. He asked why I wasn't out with the co-workers I usually went to lunch with before I started writing again on lunch breaks. I told him that I felt bad that I haven't finished the current novel. I told him I needed to get back into the habit of writing regularly.
When he heard that I'm working on my third novel, he asked me what the first two novels were about.
I told him that my first novel was a humorous coming of age story about a family traveling cross country in a possessed station wagon. I told him about the second novel (a paranormal mystery set in 20s Chicago), and how I shelved it when I was done because I really wanted to work on the current novel. I told him about the current novel, a story about a recently-divorced celebrity chef who moves to a small town in northern Wisconsin right as the most hated person in the tiny town goes missing.
When this co-worker wandered off and let me get back to writing, I thought about my progress in recent years:
I finished my first novel in 2002 while caring for my sister.
I finished my second novel after dodging brain surgery by minutes and struggling with an endocrine system gone wild in the years that have followed.
I plan to have the current novel done by late February, or early March.
That's a completed novel every two and a half years or so. In that time, I've also written travel articles, magazine articles, and many other things.
Even through hard times, I write.
I may not write as much as I would have liked, but still — I produced when it mattered.
I know it's very easy to get down on slow writing progress. If you're going through hard times and knocking yourself about your lack of progress, look at what you've accomplished — not at what you haven't accomplished.
Like me, you might be surprised that you're not as behind as you thought you were.
In fact, you just might walk away from reflecting on your production feeling mighty damn proud of all you've done!