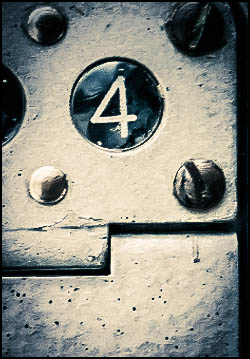 It's been four years since I wrote this, the first entry on The Juggling Writer.
At the time, I planned to write 3 entries a week on a Monday, Wednesday, Friday schedule. At first, I was more productive than that. Then, after saying most of what I had to say about writing, things slowed down. So I haven't hit 156 entries a year for 4 years, but I still average over 100 entries a year.
Year Four
I don't know if I'll have 100 entries this year. It's not that I don't feel I can produce — it's more that I don't want to be that person producing entries just for the sake of page views. I want everything I write, here, to matter in some way…not be some throwaway thing just to say I did it.
I could write Top 10 Ways Coffee/Smart Phones/Driving/Music/Movies/Cute Animals/Jai Alai/Interior Design/Gin/Cooking/[Keep Inserting Random Things, Here] Help(s) Writing, but then it's like this:
Coffee: Coffee wakes you up. Wake up, have coffee, and write!
Smart Phones: Use your smart phone to research and write on the go!
Driving: Think about your story while commuting to work. (Bonus points for writing down what you thought about on your smart phone while drinking coffee once you get to your job.)
Music: Writing a quiet scene? Listen to classical music. Is there a fight happening in your story? Listen to something with a lot of energy to convey the mood.
Movies: Imagine the movie you would write…and write it!
Cute Animals: Be like a box full of Labrador puppies; don't be afraid to let your cute run free in your writing!
Jai Alai: It's a fast and different sport. Spend the week writing different stream-of-consciousness stuff!
Interior Design: Structure your writing as though you were decorating a room. Accessorize!
Gin: F. Scott Fitzgerald liked gin. Today, drink a Martini while writing! (Okay, so I kind of endorse this one.)
Cooking: Stories are recipes; cook one up today!
I'm not a fan of those who write blog entries for the sake of SEO or with the sole purpose of selling whatever it is they are trying to sell. Very few blogs focused on that kind of thing seem genuine. Though I'll always say, "I have a new thing out — buy it, or don't!" I think it's clear that's never been the point of The Juggling Writer.
Work In Progress
Another reason I'm not sure about how much I'll produce this year: I'm putting other writing first.
In the past, it's always been easy to sit down, look at the challenge of a novel or other bigger thing requiring more time with no promise that it will even be read and think, "If I write a blog entry for The Juggling Writer, people will read it."
I've made progress on the current novel, even with setting it aside to write a novella and acclimating to a vaguely new job. Now that I'm settled, I can really focus on it.
It has to come before blogging. I know some say "building one's platform," is just as important — if not more important — than the book one writes, but the book has always been my thing. I've never meant this blog to be a "platform" or a piece of my "brand." If you know me, you know I hate those terms. I understand why they are important, but I will never be a person who cranks out books and shouts about them in the hope that my volume convinces people to pick them up. At the same time, a book every two to three years is my goal, and the book I'm working on deserves my attention.
The Next Year
While I may not hit 100+ entries this year (especially now that I'm back to blogging at my main website), I'm not ruling it out. Ideas are always there…it's just that lately, I've had to choose how I use my time a little more wisely. I feel another social media break in my future, and I always increase my blogging output when I take a break. I have the urge to write deeper/personal essays about writing. Those take a bit more time than lists and "this is what's up," kinds of posts.
So that's the plan for the next year — treating The Juggling Writer like the novels I write: taking the time to make the entries I do write better than much of what I've written here over the years. I'm proud of the [now] 416 entries, here, but by the time I hit year five, I'd love to look back at 50-75 entries that matter more to me than what's come before. So that's the plan.
Thank You
As always, thanks for reading. While The Juggling Writer started out as a thing to make me think about writing all the time during a time it was slipping from thought, it's a little blog that's exceeded my expectations. The people I've met online since starting this blog are some really neat people, all doing cool things with their own writing. I know others lurk, and I hope what I write helps in some way.
Here's to writing!