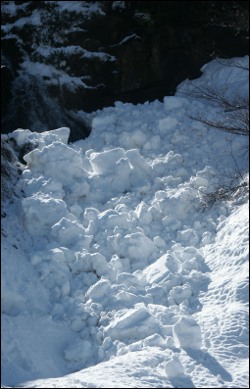 Recently, I've heard more than a few people (including writing friends), talk about how the beginning political season is already getting to them.
I've heard others talk about how keeping up with all their social media sites feels like an avalanche.
Others just feel overwhelmed, like there's no time.
If you're a writer and outside forces seem to be bogging you down, there's an easy way to fix that. Just turn things off…and write!
If you take care of the things you must take care of (you have to pay your bills, but you don't have to argue politics on Facebook) and let all the other things fall to the side as you write, you'll see the avalanche was really just in your mind. Or, at the very least, you'll lose yourself in an avalanche of pages instead of an avalanche of stress.
What you choose to be buried by is up to you.