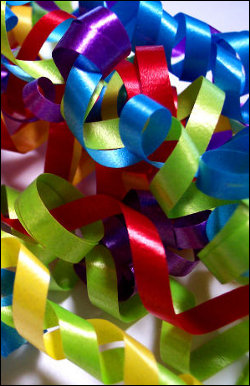 This is the 130th Juggling Writer post.
One year ago…
Today…
*          *          *
I started The Juggling Writer to force myself to always have writing on my mind. Between blogging about writing and working on writing, I hoped to bring back a feeling I lost when I began putting more effort into my day job at the time than I did into writing and life.
When I started writing seriously when I was 20, it's all I thought about. This last year, thanks in part to this blog, I found that feeling again. Instead of leaving things on the ground for later, I picked things up and got back to being busy.
This last year has been my best year of writing in 21 years. Not only did I break the 100 posts goal I gave myself for the blog, I finished my third novel, went to a writer's conference, and laid the foundation for some other writing-related things.
*          *          *
So what do I have planned for the next year?
Obviously, more articles about writing–but I also plan to start podcasting fiction (for a sneak peek, go here), and at least a monthly Juggling Writer podcast.
Somewhere in there, I'm sure, I'll start my next novel.
If there's anything you'd like to see covered on The Juggling Writer, please let me know.
*          *          *
When I started The Juggling Writer, I hoped it would help me.
And it did.
But I really hoped it would help others, even if only a few people read the blog.
To everybody who reads and replies: thank you–I hope I've helped you in some way this past year.
If you like this blog, I hope you'll tell others about it, but just knowing that people are out there reading what I'm sharing makes a year of this more than worth it!
Podcast: Play in new window | Download