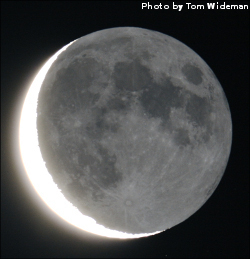 2010 has arrived, and many have begun working on their resolutions for the new year.
If one of your resolutions this year is to write more, but you have a hard time kick starting the creative flow, I hope this week's writing prompts help you. Each day this week, I'll post a new writing challenge.
I hope by the end of next week that you have your first story of the new year done.
*          *          *
When two friends and I formed our writing group in 2004, one of our regular writing challenges went like this:
One of us came up with a person.
One of us came up with a place.
One of us came up with a thing.
Our first challenge looked like this:
Person = A man who talks to birds.
Place = The moon.
Thing = A broken radio.
We put no other rules on the challenge.
If one of us wanted to put a character on the moon, we could. If one of us wanted to put a character at Craters of the Moon National Monument and Reserve, that was fine. I chose to write about a person obsessed with the moon.
I've always found the Person, Place, Thing challenge to be as basic as it gets. From such a basic challenge, I've written more than a few stories I'm very proud of.
The best thing about the Person, Place, Thing challenge: there's never an excuse not to write — all you need are three simple things!
Today's Writing Prompt
If you're in a writing group, give this challenge a try. If you aren't in a writing group, consider forming one. In the meantime, ask three co-workers, three family members, or three friends to come up with the three parts of the challenge.
The fun part of the challenge is having others give you something to work with.
We often do our best writing when our reputation is on the line and our backs are against the wall.
The Person, Place, Thing writing challenge puts you right where you need to be as a writer.
Tomorrow's Prompt:
Tomorrow I'll share a writing prompt that is harder than it sounds — something that will show you that you know more about writing than you may have thought you did, all while having a lot of fun.
*          *          *
Photo (used with permission) by pilot and stargazer extraordinaire, the mighty Tom Wideman.