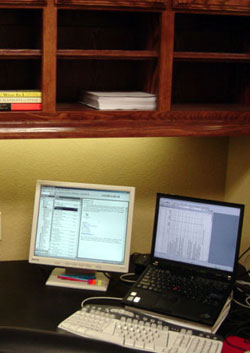 Sunday nights get to me.
I love having a weekend to see the people I love, and I love having a weekend to write!
Sunday night signals a return to the 5/7ths of the week I have to work.
When it comes to jobs, I have a good one. I've turned down offers making almost 40% more than I currently make because I like being close to home and working with friends. While what I do (editing and formatting airplane manuals), isn't my dream job, it's a good job that does come with a sense of satisfaction.
For a day job, I know it could be worse. Were I to complain about what I'd do — especially with some of the jobs I've had in the past — I'd just be whining.
*          *          *
I met Mark Finn in 1992 when I was writing comic books. Mark Finn is one of my heroes. He writes, runs a movie theater with his awesome wife in a small Texas town, and he's working hard to open a museum for a great American musician.
Mark is part of Clockwork Storybook, a writing collective full of great writers. The Clockwork Storybook blog is one of my favorite writing blogs.
This weekend, I was catching up on blog posts on the site. I came across Daryl Gregory's post about the way it feels being part of a group of full-time writers, while he still works a day job. It's a post you should read. (Pay particularly close attention to paragraphs 6 and 7.)
I loved this line:
"…even though that job pays our mortgage and will help our children go to college, I still resent it when I'm aching to get more writing done."
I think anybody with even a good day job, but wanting something more, can relate.
I know I do.
Each Sunday night is a reminder that I need to write every day.
I have a great job, but I ache for so much more. That feeling drives me to strive for so much more with writing. Any writer who says they'd be okay working their day job and never making it writing is lying to you.
I look forward to the days when Sunday nights don't hurt.