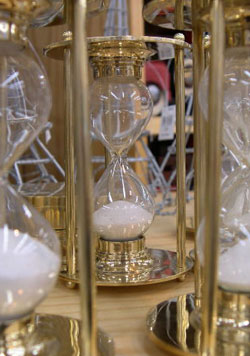 I used to have this saying written on the white board in my office:
Every day I don't write is another day I have to go to work.
I wrote it one morning when I really didn't want to go in to the day job.
If I sat down to read Boingboing or watch Wine Library TV before writing, I was reminded that my actions meant I'd have another day at the office in the long run. If I goofed off and didn't use my time wisely, it reminded me that each morning I woke up and had to go to the day job was my own fault.
I started repeating the phrase before going to bed. When I woke up tempted to hit the snooze button on the alarm, I conditioned myself to say it before dozing back to sleep.
It got me out of bed.
It kept me writing in the mornings until writing became a habit.
What statements or quotes motivate you to keep writing?