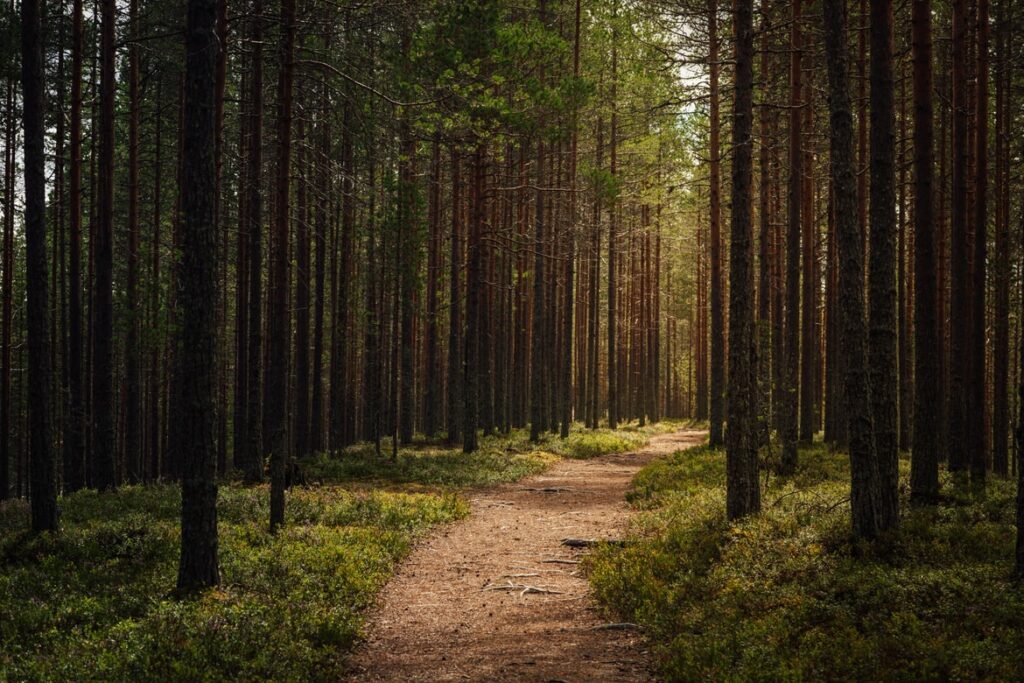 I finished, recorded, and edited a new Not About Lumberjacks story these past two weeks. (I've been doing a weekly writing update on the Not About Lumberjacks blog, by the way; in fact, there's a new entry there right now…)
The story I planned to release in October needs more time. So…I had a vague idea about a based-on-truth story about a time a friend and I made up an online persona on a bulletin board system in 1990 to mess with a dear friend of ours. (Nice friends, eh?)
The truth is this: we made an online persona we called Milkboy…who was "from Wisconsin" and loved everything our best friend, Tim, loved. Tim chatted online with a fake person he thought was sooooooooooo cool, and when it got out of hand, we thought Tim would kill us.
Over 30 years later, we're still close friends…
Not Knowing Where I'm Going…
It hit me this weekend that the last five or so stories on Not About Lumberjacks were started with no ending planned.
I had a vague idea for a story, and charged in hoping I'd find my way in the process. In more than half of them, I thought, "Hell, this might be bad…" (In some instances, "bad" meaning the situation I'd written myself into, but other times, that the story would end up weak.)
The strangest thing: when I've sat with the stories that made me doubt what I'd been doing and pushed through it all, those stories ended up some of my favorite things ever written.
Milkboy
Milkboy is a ridiculous story. It was written for my friends, Tim and Mark, and will be released on October 2 — Tim's birthday. The story is a gift to him, a way of saying something I don't have to say: "Sorry I was such a pain in the ass when we were in our early 20s…"
It ended up being perhaps the most "three-act story" I've ever written…but it wasn't by design.
When you write enough stories, you just kind of find your way through them.
Keep Going
With the exception of "A Deathly Mistake," (and, to a lesser degree, "Geocached,") I felt lost writing most of the recent stories I've written.
But I'm not a writer prone to many doubts…I've been there enough to know you keep at it, and often…even better things than you'd probably have planned arise.
It's uncomfortable, but it can be part of a writer's process. (If you've read enough entries here, you know I don't subscribe to any particular process. Some people plan to meticulous detail and write quickly; others are slow and stumble through and write beautiful stories. Hell, my process often changes based on what's going on in my life!)
For me, even when I think I know a story, I often find out I don't in the middle of it all.
And so, for me, I step into the unknown…and don't stop until I'm satisfied with (or even surprised by) the view…