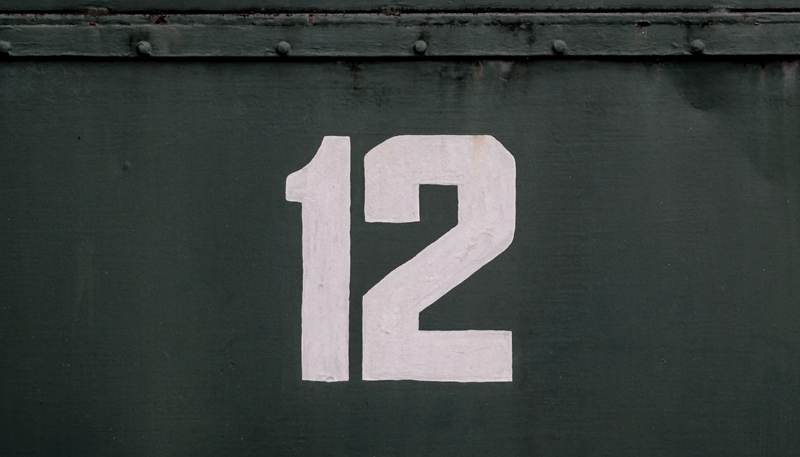 Twelve years ago I wrote this — the first Juggling Writer entry.
Since then, the blog has gone from lists and "actionable" things to reflections on being a writer with a day job.
The Past Year (In Juggling Writer Time)
The past year has definitely been a mix of juggling writing with a day job and life. I was a couple months into a new work contract after almost half a year of unemployment when The Juggling Writer turned eleven.
The novel I'd been submitting ran its course when it came to looking for agents, meeting with more requests for partial and full manuscripts than I've ever had, but were all closed with the usual, "Hey, you're a great writer, but…I don't know how I'd market this…"
It was a good year for Not About Lumberjacks.
Yesterday, I started a permanent job where I've previously worked two contracts.
If You'd Told Me Then…
If you told me twelve years ago that a couple novels I wrote and love would be met with interest by agents, but ultimately passed on…and that I'd still be working a day job as a technical writer, I'd likely have been bummed.
At the time, I was making far less money than I make now, working for a company that left me with some cool memories, but was ultimately one of the most dysfunctional places I've ever worked. (And I've worked jobs where people got into fistfights as a way to settle things!)
I'd possibly be a little amazed by how much social media shaped the lives of some writers. Publishing is a business that still has many problems, but social media gave at least a bit of a voice to writers often overlooked by the industry.
And I've seen some pretty big publishing deals start with a tweet, an author asking if anyone knows anyone working on a thing they'd like to write and…that writer ending up writing a dream project. (Hell, in the last week, I saw an author mention an unpublished friend with a book the author liked and agents came out of the walls saying they'd love to see it!)
It can be hard to recognize day-to-day changes when they're happening, but the world has changed quite a bit since I started this blog. (The publishing world included.)
A New Year
So, what does this new year hold for me and my writing?
I suppose more of the same…
I will wake up before work and write because I enjoy writing. (Or…sometimes I may switch to the night shift.)
I will write and record more episodes of Not About Lumberjacks.
I will get back to the second novel in a series at some point, I imagine.
I will just keep trudging along…
Where I am today is not where I'd have imagined I'd be twelve years ago. But I think we put too much emphasis on a life imagined in the United States than a life actually lived.
Forty-year-old me was depressed as hell and taking one last writing swing for the fences when I realized having a day job and writing on the side isn't the worst thing in the world.
True, technical writing is not the writing I prefer, but it's the writing that's kept me alive.
More than that, though…in the past twelve years I've come to realize what a gift it is to have at least some semblance of security and being able to write what I want.
The Freedom of a Day Job
I know people who have that project: the big thing that lives in their heart, but may never come out because they are in the industry and must consider what sells — even if it means setting a beloved project aside…again.
I know people who are terrified every time they publish something new because their livelihoods depend on it, and they know more than a handful of writers have gone under from a story or two that wasn't well received.
I've seen writers get that stout advance, ride a wave of wonder, only to see the money disappear and their next book tank. That sad walk back to a day job with tails between legs, even though there's no shame in what happened.
But I get to write whatever the hell I want.
This Past [Juggling Writer] Year
Since last September, I wrote (and published on Not About Lumberjacks) the following stories:
When you factor the five stories making up the Christmas episode, that's nine stories I love, and a couple that fans of the show have called their favorites. (I adore Geocached and A Deathly Mistake!)
I can do all this because I have a day job.
Yeah, I'd love to write fiction full time, but if the past is any indication of the future, it's unlikely to happen…at least by traditional means.
There are worse things in life than having a day job and writing, and I wish I'd realized that twelve years ago…