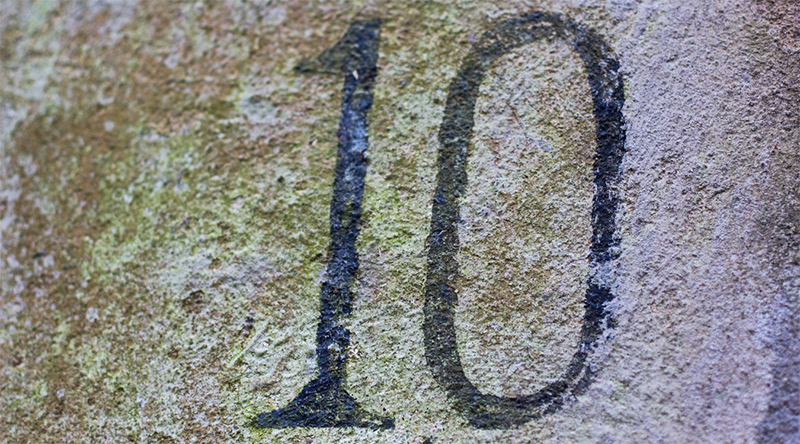 Ten years ago…
I was a little more than three months shy of being laid off from my first real technical writing job [the week before Christmas].
I was slowly coming out of a depression that almost ended the things most important to me — including me.
I was working on the most "me" novel I will ever write. (At least the layoff gave me time to finish that book.)
I wrote the first Juggling Writer entry.
Things Change
I've mentioned before that when I started The Juggling Writer, I thought, "I will write a blog to help other writers like me." Granted, I never intended to be a place for advice, but rather, just sharing what worked for me in the hope it helped others.
Still, I used to sometimes write the dreaded "list" entries. I wrote even when I didn't have much to say. I did what I thought one was supposed to do with a blog. (I mean, I had a LiveJournal for all that more personal stuff…this blog had a purpose!)
I Like the Change
I like the direction The Juggling Writer took along the way, becoming more personal — sometimes, even reflective. And it seems others did, too.
Oh, sure…I still get traffic to those old list entries. I might get more traffic to some of those older entries today, but there's no indication that people cared for them and started reading what I wrote in the hope of more damn lists.
Blogging is Dead
I keep hearing that blogging is dead. I've been blogging since before their were blogs…manually putting up online diary entries in the early 90s and manually archiving them for those interested in reading what I'd written about self-publishing independent comic books. (I've always freely shared the things I know.)
Maybe blogging is dead, and some would say this is all futile. Those people, though, are the kinds of people always on the lookout for some magic thing that gets whatever mediocre copied thing they are doing views. Funny thing: I know people with hundreds of thousands of views on things that did nothing for them…other than being able to say hundreds of thousands of people saw a thing they made or wrote. But I know others who wrote something almost no one saw that — if you're playing the chasing game — had the one right person see the thing barely anybody else did and changed their life.
That's not my goal with The Juggling Writer. (I'm not sure I've ever written anything here worthy of some kind of deal.) Even if only two people read what I write, here, I'd still write it. Even if nobody showed up, I'd write it because there's a difference in what I do, here, compared to what I write in handwritten journals.
The Next Ten Years
Maybe blogging really will be dead in the next ten years. I'm sure a lot of things we know today will be gone in that time. (After all, as a species, we're good at helping drive things to extinction.) With the speed at which technology moves, who knows what new thing is a few years off that will chance things like blogs changed things; like YouTube changed things; like social media changed things.
But unless I decide I've had enough humanity and am in a position to disconnect from it all and go be quiet in the woods, or unless this technology doesn't exist then, I intend to keep writing here…for no other reason than I like to.