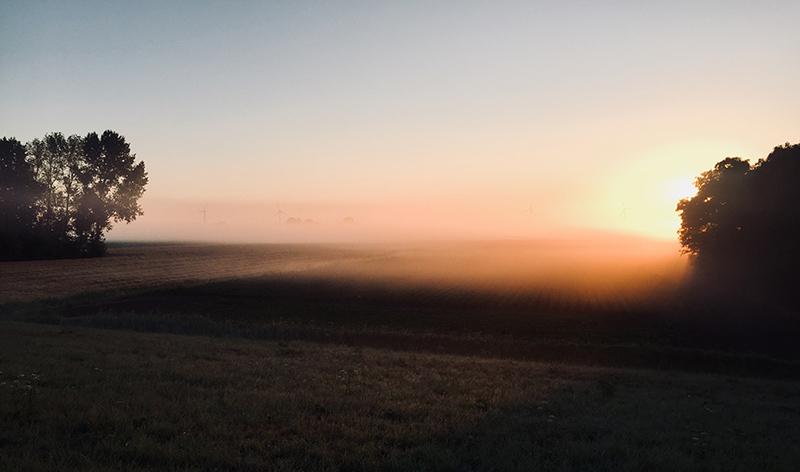 Seven years ago today, I shared an entry here in which I mentioned a new book was knocking around my mind.
I figured that book might take three or four years to get to a readable state — with day job demands and a life to live.
Seven years later, it's almost there.
Seven Years
In those seven years, there were new jobs and new departments (with new demands on time). There were family tragedies and personal victories. Overtime and illnesses.
Hell, two years and two nights ago, a good friend in L.A. [kindly] tore into me for taking so damn long with this book! (And with the progress made in the last seven weeks, he had a good point.)
I'd like to say I'll have the draft for first-line readers done by this weekend, but it may be the next. Regardless: roughly seven years after seeing there was maybe something there worth writing about, it's damn-near there! (In the month that started it all.)
Of Course…
Granted, a readable draft does not mean the book is done. There will be further edits on my part — from continuity checks, dialogue consistency, and making mechanical-sounding sections sing a bit. There will be feedback from the initial readers and additional feedback from the second line of readers.
But this book is nearing a point where next steps seem real.
In the Year 2019…
The best thing, though, is the next writing retreat will not be about rolling this book around for another year. I won't look at another September with this book lingering as I say, "This is the year!" (Hey, I was born on the north side of Chicago, so I'm a Cubs fan by default. "Maybe next year," and "This is the year," are mantras I've heard for most of my life.)
This book is almost a book! Not only that, but it's the biggest and best book I've ever written!
I can't wait to share it with other people…
* * *
Photo: Sven Brandsma.