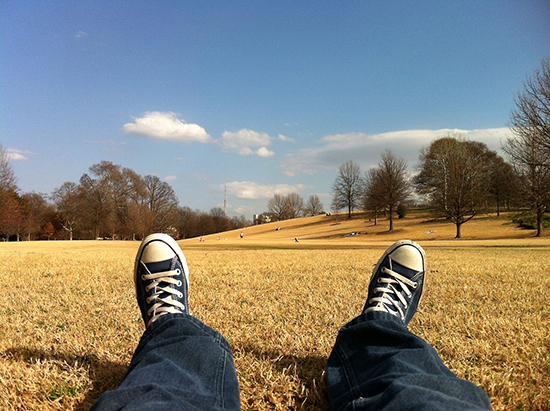 Three of my favorite books about writing are Stephen King's On Writing, Haruki Murakami's What I Talk About When I Talk About Running, and Ann Patchett's The Getaway Car.
In King's book, it's not the actual part about writing that I love best — it's the part about his life and becoming a writer. I love the Murakami chapter in his book dedicated to writing, but it's the chapters about running and his life that I love best. And Patchett's book? I think it should be one of the few things required to be read by anyone wanting to write.
As much as I love these books, though, I've always sought out writing inspiration from non-writing sources. It's not that other writers and what they write don't inspire me, but many times…it's nothing new. It's good to know you're on the right track, but — at least for me — what I love most are things that make me think in a different way.
When I need that kind of inspiration, here's where I go:
Still Untitled: The Adam Savage Project
This is my favorite podcast. I like Mythbusters, but I only catch episodes here and there. I like the problem solving involved — it's not much different than the problem solving necessary to be a writer. Beyond Mythbusters, though, is Adam Savage's Still Untitled podcast.
Sure, they may talk movies or other things, but Adam, Will, and Norm don't just say: "It was cool in the movie when…" They break things down about why things worked (and didn't work) for them, which is what writers need to do with their own works. But it's episodes of the podcast like this one that leave me floored and inspired:
Savage is a well read individual who often talks about being inspired by writers and their processes, so I suppose it only makes sense that as a writer, I'm inspired by the things he does.
(A runner up in the podcast category? This Nerdist episode featuring Billy West! Okay, so this might be my all-time fave podcast about hard work and making it…)
Muddy Colors
Sticking to the Internet for inspiration, my favorite site for writing inspiration is not a writing site. It's no secret that I am inspired by artists perhaps more than even writers. Hell, I married an artist!
The Muddy Colors blog is a blog about so many aspects of being a working artist that I can get lost in every entry. It's about process, making a living as an artist, and how to see and prepare one's brain for creating incredible things.
Seriously, go through the first few pages on the site, and if you don't find something you can apply to writing…you might not be a writer!
While I love the process entries and thinking about how I can apply what I see to writing, there are often entries like this where the connection to writing is more evident.
I would have never seen this had it not been for the site:
The Drybrush Master from Ben Tobin on Vimeo.
C.C. Chapman's Blog (And Podcast)
I have a bit of a confession: even though I attend some tech meetups and even speak at meetups, I'm not the biggest fan of the whole scene. There is quite a fascination with branding oneself and monetizing everything. (If you're curious what I think about those things in general, I wrote this entry about being a "brand" (I hate that term) and this recent entry about how not everything needs to be monetized.) Within many of these meetups, there is a fascination with many people online who speak and blog about content marketing and other things…
So many of those people leave me feeling flat. (I've seen more than a couple announce their heart's project, only to bail inside a month or two because it didn't make money.) But I've always liked CC Chapman…mainly because he's just himself — and who he is seems to be a nice guy who likes doing a variety of things.
If one were to pick a person to show others how to have a voice online, Chapman is the person I'd recommend following. (Okay, and Seth Godin.)
Chuck Amuck
There are few books I will claim to have changed my life, but Chuck Jones's Chuck Amuck is one of those books. If you don't know Chuck Jones by name, you know him through Wile E. Coyote cartoons and so many other things he did.
I think Chuck Amuck is why I like the Muddy Colors blog so much…it was the first book I read that made me think, "Look to other things when seeking inspiration and advice about being a writer." Just as the part in Stephen King's On Writing about becoming a writer is inspiring, reading about how Chuck Jones came to become the animator we all know is an incredible read.
It's held up as an inspiring work every time I've read it. You can find much worse ways of spending your time than reading this book.
Nature
I was allowed to be a fuzzy-headed, barefoot boy running around like a feral child growing up. Forests were not scary places, despite what stories told me…and ponds and lakes and creeks and rivers were a second home.
I can be a grumpy mood and go hiking with my wife and…everything falls away. In moments, I remember what really matters. My day job is good and important to me, but it's no secret that being calm and ready to write is even more important to me. Quiet times alone on walks in the woods, even when others are along for the hike, are some of the best times of my life.
I don't even need to have writing on my mind: a simple walk in a nearby park at night is all I need to be inspired.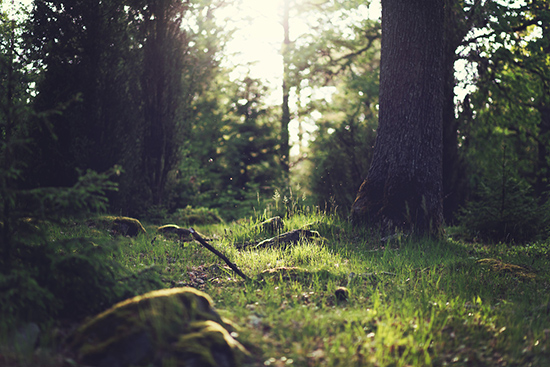 * * *
I love hearing about what inspires others. Please share where you find inspiration about what you do in the comments below.