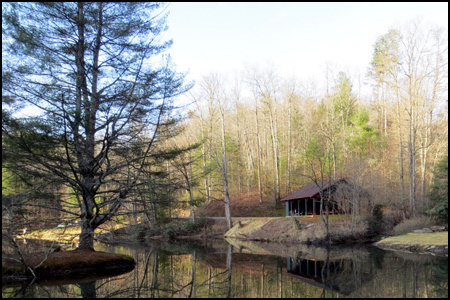 With the shift to so many digital things, it seems the "e-" prefix can be attached to anything:
e-book, e-commerce, e-trading, e-business, e-signature, e-etc.
As 2014 approaches, I propose a new e-thing:
e-hermitage!
E-Hermitage
I've written about my experiences taking a 101-day social media break. I even followed up with additional thoughts after returning.
I reread those two blog entries and realized that I've been quite e-interrupted since that break (and other breaks I've taken from social media — mostly around election seasons).
After coming back, while still making progress on the novel, I started focusing on blogging and other things people say matters if one is going to write. I lost the focus I had during the breaks from social media, and…I decided to write a novella instead. I started a podcast. I started blogging at my main site again. (This is actually cross posted from there.)
It's time for another e-hermitage: a break from being so connected. Maybe the numbers of the podcast will drop without reminding people on Facebook that a new show is online. Maybe my blog numbers will plummet without reminding people on social media what I'm up to.
I'm okay with that. For me, an e-hermitage is finding Walden in an e-connected world and focusing on what matters most to me: fiction!
The Book
A Magic Life is the best thing I've written. It's surpassed Old Man, now, as my favorite story…and it's not even complete. I guess it's probably half complete, and it needs to be fully complete in 2014.
That means stepping back from interruption and keeping the story in my head almost exclusively — rolling scenes around over and over to see the best way they should be presented. I know the advice says I must be available online, and that Twitter, Facebook, and other networks are every bit as important as what we write.
I don't believe that, though. And I'm not so sure people who care about books on deeper levels than just, "This person has a big following that will buy whatever they churn out!" believe that, either.
So it's time to wander into the e-woods and build my e-cabin and come out when I'm done with a new book.
I hope people understand.