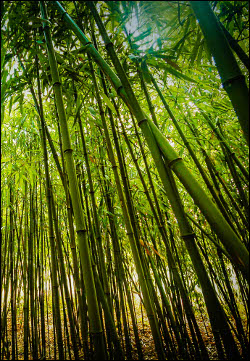 I recently wrote about focusing on what I really want to write vs. what has a better chance of selling. It hasn't always been the easy choice, but it's been the right choice and not without its rewards.
I've made decisions some might question:
"Why would you spend all that time on difficult novels when you have someone on the inside who can help you with that genre novel you've already written and shelved?"

"Why don't you spend more time promoting yourself?"

"Why don't you join a large writing group?"
The Answers
I write books I'm not sure I can pull off because I like the challenge. I've passed by help on the genre route because — while I have nothing against genre fiction (I started out writing horror, then comic books, and I've written a paranormal mystery set in Chicago in the 20s) — I want to write other stories even more.
So I do!
I don't spend more time promoting myself because I believe writing the best books I can is more important than adding to promotional noise online and other places. I do promote what I'm doing — I just don't believe in beating people over the head about it.
As far as the company of other writers, I have this:
Almost daily, I discuss writing with a very good friend who also writes. I may not pay the bills writing stories, but what I get from our chats is better than money.
My wife listens to me talk about writing, even though we have an agreement: no babbling about the book…write it! So I can bounce marketing ideas and other things off her, and there's no better first-line reader than her.
I chat with my friends Mark Hosack, Shawn Kupfer, and Erik Lundy. Through The Juggling Writer, I chat online with Lisa Eckstein, Paul Lamb, and CM Stewart. And my family and friends are supportive of my writing. (I would have never done a podcast of my first novel were it not for my friend Larry.)
I Have What I Need
Sure, I still want nothing more than to pay the bills telling stories, but if the best it gets is paying the bills with writing Help pages for a company I like working for and writing what I want — and only what I want — on the side, I'm all right. Being able to chat with people who get what I'm trying to do? I can live with that.
Hell, I can thrive on that!
I look forward to seeing if I can pull off the novel I'm currently working on. I look forward to a quiet new year where I might get a little reclusive.
I have everything I need.