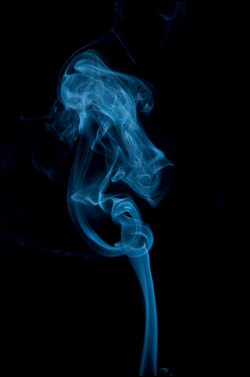 It's been a little while since I last updated. I meant for this entry to come along a day or two after the Better Writing Through Birdemic entry. The crew behind the RiffTraxx Live showing of Birdemic are some of the same people who were behind Mystery Science Theater 3000.
Which brings us to The Giant Gila Monster and another writing lesson…
Legs Up!
Here's a clip from the Giant Gila Monster episode of Mystery Science Theater 3000. If you'd rather skip to the point, go to 1:40 into the video. For 20 seconds, they point out how frequently people in the movie rest their arms on their knees by raising their legs on things.
That repetition becomes humorous when it stands out.
So what writing lesson can be learned from the abundance of knees in The Giant Gila Monster?
This…
The Chain Smoker
I've always been fine just letting dialog play out without having characters do other things while talking. If action is necessary, sure, it goes in…but so often, writers make characters "do" things just for the sake of doing things.  Smoking is a good example.
In the middle of talking, a character will light a cigarette. And then they light another. And another. And another…
In what amounts to a minute and a half chat, you might see a character smoke three or four cigarettes. It's worse than people in a B movie resting their arms on their knees!
Timing is Everything
For the writer, it may take some time to write a scene. So, to them, when 10 – 15 minutes of actual writing time has passed, they have the character light another cigarette. The problem is, only 40 seconds of dialog may have passed.
It happens more often than you think. I've seen it happen in rough drafts written by friends…and I've seen it happen in published books.
There's no excuse for it.
The Fix
The fix for this problem is simple: read your dialog — and only your dialog — out loud.
Don't read any descriptive passages. Don't read little things the characters are doing. And here's the biggie: time your dialog with a stopwatch.
A 6-page chapter may take hours to write and some time to read, but the dialog contained within may only last 2 minutes when timed. If you have a character smoking four cigarettes in that time — and I've seen it happen — that's 30 seconds a cigarette!
I've never tried a cigarette, but even I know that's not happening.
An even better fix? If you have characters who smoke and it's essential to make that point, have them light just one cigarette per scene.
Repetition
We all have repetitive things we do that stand out. I'm guilty of certain analogies in many things I write; others call out character traits over and over and over.
It's so important to remember that the time spent writing is not the same time spent reading. The things we may experience as writers happen every week or two because writing is a slow process can happen every 20 – 60 minutes for a reader. Repetition stands out more for readers.
It's easy to proofread your manuscripts for grammatical errors and other mechanical issues, but we'd all do well to do another read focused solely on looking for the annoying things we know we do as writers.
Eventually, we may even think, "There's really no reason to have this character smoke at all…"