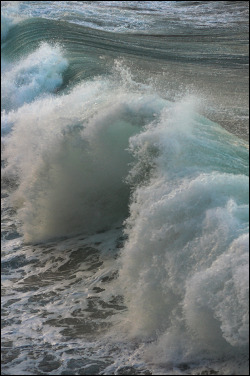 I recently wrote about the effort many writers spend in pursuit of getting people to know they exist…how the race to create a "platform" or "brand" trumps actually writing for some.
It's a pretty simple formula: spend a lot of time totally connected to social media, being a personality who shares links to great writing things. (Okay, there's more to it than that, but a big part of it is spending a lot of time interrupted by social media.) And the goal is simple: become the person people look to as an authority — and in return — they will buy your books.
It works for some; not quite the case for many others. Having a "platform" is good (I'm not fond of the word, but hey, it's less buzzy than "brand."), but…do you really want your platform to be more about writing links than your actual writing?
Always On
The books I've read by writers who will reply to a tweet or Facebook comment in minutes haven't been memorable reads. The story is there, and it might even be entertaining, but it all seems so on the surface of things. And why not? — when a writer doesn't disconnect enough to go deeper into what it is they do, why would one expect deep writing?
I get that not everything has to be deep…even agree with it. If all one wants is a little escape, go for it! But even the escapes I've read by those who instantly reply to online contact seem to have a certain disconnect from the stories they're writing.
Is it really worth being available and on all the time just to sell more books?
The Answer
Of course it's worth it for many to always be on to sell more books — it's business after all. I spoke at a tech conference last weekend, and more than a few speakers reminded the crowd that it's all about making money.
I don't believe that one should be online solely to make money, but if that's your thing, cool.
(I must admit that I do find it quite funny that many of the people online who say, "It's all about conversations and connections," are really all about selling. Again, nothing wrong with that, but at least be honest about your intentions if you'll shun the more interesting talk with no promise of a sale than the person with a fist full of cash.)
I don't begrudge anyone for wanting to make money. But it's not the only answer.
Another Answer
If you've followed The Juggling Writer for awhile, you know I'm a bit of a purist. I will write until the day I die, even if I never make another cent writing. I don't play the whole, "I must write or I will die!" angle; I write because I enjoy it and want to write.
If I could never write again, I'd still have my wife, family, friends, and other things I do that bring me happiness. I'd miss writing if I could never do it again, but I would not die without it.
But writing is a big part of who I am. I put it before juggling, which — if you know me — once consumed my life like few things have consumed me.
Consume.
Good word for something that requires a certain degree of obsession to make it. This thing I love consumes me…
What Consumes You?
If you spend more time marketing than sitting down to write ask yourself: would you rather be consumed by posting links to things on Twitter, or be consumed by writing?
If you're a marketer who also happens to write, I will not begrudge you for your honesty one bit; in fact, I will wish you all the success you strive for.
But if you're a writer, first, why would you let the wrong things consume you?