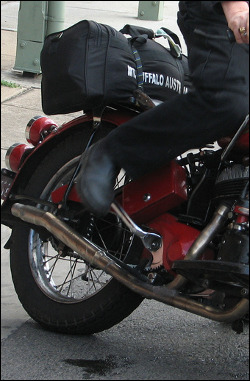 For some reason, May and  June always seem to be the busiest months for me as a writer. This June is no exception; in fact, it's probably busier than most.
I'm definitely earning the title "Juggling Writer" this month. Here's what's going on:
Kickstarter
I quickly mentioned the Kickstarter project for Hell Comes with Wood Paneled Doors when it became active last week. Thanks to those who have already contributed. If you've already bought a copy of Hell Comes with Wood Paneled Doors, please don't feel the need to buy it again. When the relaunch comes out, just email me and I'll send you an updated copy. I don't want to become the George Lucas of e-books and keep changing things and charging people for the same thing over and over.
The story isn't changing (and I promise that it's not just Ewok-free, but blinking Ewok-free!) Also, if you've sent a road trip essay to be included in the relaunch of Hell Comes with Wood Paneled Doors, you'll get a free copy.
If you haven't checked out Hell Comes with Wood Paneled Doors, and a humorous coming-of-age story about a family traveling cross country in a possessed station wagon sounds like your thing, here's the Kickstarter video (you can check out the page, here):
Reformatting Hell Comes with Wood Paneled Doors

Obviously, with the Hell Comes with Wood Paneled Doors relaunch, there's some work to be done. I've learned quite a bit more about formatting e-books since it was first released, so I'm reformatting the files and adding extra content. Some of that extra content are the road trip essays some of your have already sent!
If you haven't sent a road trip essay, there's still time to have it included in the Hell Comes with Wood Paneled Doors relaunch…as well as a chance of winning and Kindle Touch! More information here.
Revising Old Man
I've done all my edits on Old Man; now, I just need to get them into the manuscript. After that, off to the first line of readers.
Submitting Promise
While some of the stuff I write goes straight to e-books, the mainstream stuff makes more traditional rounds.
So I'm submitting Promise, and hoping for the best.
A Magic Life
Speaking of my mainstream stuff, it's been nice getting back to A Magic Life after setting it aside for Old Man and some other writing.
I'm not sure I'll ever write a more "me" book than Promise, but I look at the parts of A Magic Life I've written and I can see years of hard work paying off. I'm not sure I've ever enjoyed the challenge of pushing myself more, and I definitely know I've never wanted to write something as much as this book!
Emerging Tech Conference
On top of writing, I'm preparing for this month's Emerging Tech Conference, where I'm speaking about the power of sequential content (and how WordPress can tie into it all).
I'm looking forward to the chance to share some things, but even more — to see all the other presentations and spend a weekend chatting with cool people about new media.
Work
For me, work often puts the juggling in The Juggling Writer, and this month has been quite an act!
Heavy workload and managing a couple big projects (and managing other writers) has definitely kept my time at work — and some time away from work — busy!
But if 31 years of juggling's taught me nothing else, it's that the number of things you try juggling that at first seems impossible eventually becomes routine. There's time in the pattern to get it all done!
July
I'm looking forward to getting a lot done in June because I want to enjoy July. The month kicks off with my 20th anniversary!
My wife is badass…being married to a writer, I imagine, isn't the easiest thing in the world. She knew my writing before she knew me, and if there comes a day that I make it writing full time, the one thing that will be cooler than making it will be sharing the experience with the person who's been there since the beginning. I definitely plan to relax and enjoy the first week of July!
How 'Bout You?
So that's what I've been up to; how about you? Any cool projects you want to mention?