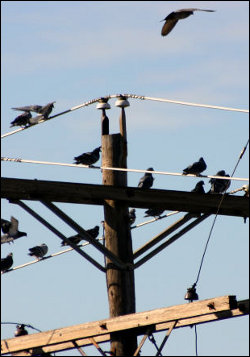 I begin my day emailing a good friend who also writes. I chat with my friend Shawn at work. On walks at night, I chat with my wife.
From the time I wake up, to the time I go to sleep, I have the opportunity to talk about writing.
That Contact Helps
When I'm more active with The Juggling Writer…when I chat about writing and concerns about creative things with others, I often produce my best work.
I rarely talk about the act of writing, because I feel confident that I have that part handled. But talking about promotion and plans and getting support and feedback…that's invaluable to me. Because of that interaction, it makes holing up totally isolated from it all and producing much easier.
As much as I may like to think I do it all on my own, I don't. I owe a lot to the people who listen to me. While I'd still be a writer, I wouldn't be the writer I am without them.
So it's no surprise that I liked this entry on The 99 Percent blog about the social networks of creators long gone.
Maybe you will, too.
Thanks!
I also love the conversations in the comments, here; they often help just as much as any conversation with people I see or hear from every day. So thanks to all who take the time to toss their thoughts into the mix — I really appreciate it!
* * *
Oh, and this is called "The Company of Other Writers (Part 2). For those who missed it, here's part 1.