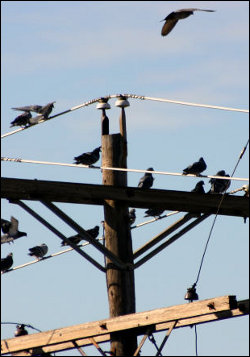 Paul Lamb recently chatted on his blog about craving fellowship with like-minded writers.
For years, more every other Wednesdays than not, I met with two friends for a writing group.
We kept it small by design, and while it lasted, it was a very good thing. Since the group has dissolved, I find satisfaction in chatting about writing with one of the members of the group I'm still in touch with, and with a friend I work with who writes. A couple friends in other states round out the people I really enjoy talking with about writing.
I also chat about writing plans with my wife on our walks. I "think out loud," at times, by typing long emails to my mom in which I hope to clarify all that's bouncing around in my head. I check out and reply to the blogs of other writers.
But nothing's really felt like the old twice-a-month writing group.
Other Groups
Some people have suggested I go to other writing groups…but a writing group isn't necessarily what I'm seeking. Like Paul Lamble, I'm seeking fellowship with other writers — not a formal critique group.
While the old writing get-togethers featured critiques, it was just as much a social thing. We'd arrive at a friend's house, chit-chat, and then discuss writing. By keeping it small, we each had time to focus on each others' writing and thoughts about writing. Then it would wrap up with more chit-chatting.
A large writing group geared toward reading and critiquing stories isn't what I crave. I work on novels more than anything these days, and I've never been one to have a novel-in-progress critiqued as it's written. But the thought of getting together with a couple like-minded writers and chatting about writing now and then appeals to me.
What about You?
What about you — do you like formal critique groups, the company of a couple other writers, or being left alone?