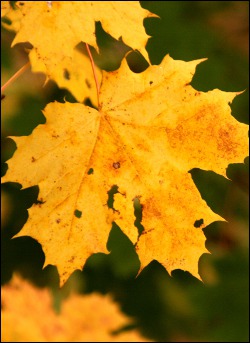 I've recently mentioned the book I'm currently working on, A Magic Life.
A couple people have emailed to ask what's been happening with the novel I wrote before starting A Magic Life. That novel is called Promise, and I'm currently shopping it around to agents.
The general feeling from the rejections I've received so far is, "Hey, I really like this. You're a talented writer, but…it's a bit quirky in places, and I'm not sure how to market that."
This was the same reaction I got with Hell Comes with Wood Paneled Doors — a totally different kind of novel.
Quirky Fiction
I understand the apprehension surrounding something deemed quirky. At the same time, some of my favorite books — which are often the favorite books of others — are quite quirky.
The random [sometimes, almost ridiculous] happenings in John Irving's novels are quirky.
My favorite novel, A Trail of Heart's Blood Wherever We Go — quirky!
Kurt Vonnegut was a quirky writer.
Many bestsellers are quirky.
The Power of Quirkiness
There's staying power in quirkiness; it's often the difference between a typical novel and a memorable novel. Quirkiness can be that thing that sets an author apart from so many others, creating loyal fans.
Mark Haddon sat on bestseller lists for The Curious Incident of the Dog in the Night-Time; Leif Enger's Peace Like a River did, too. Chuck Palahniuk has made a living from twisted quirkiness. Michael Chabon won the Pulitzer Prize with a novel that has Salvador Dali almost drowning while wearing a diving bell at an upscale party!
There's power in the little things that give an author their voice.
The Fate of Promise
I know I'm onto something from the feedback I've received so far in regards to Promise; I know it takes just that one yes to have a shot.
While what happens with Promise remains to be seen, as I loaded a much longer peek at Promise on my website yesterday, I skimmed passages that I haven't read in months and was proud to be in the company of the myriad quirky novels that came before.
No matter what happens, I'm not sure I'll ever write a more me novel in my life.