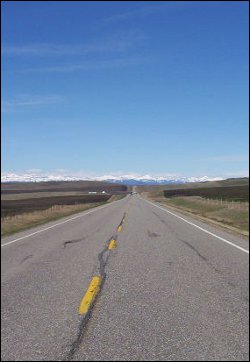 John Green's The Fault in Our Stars
(affiliate link) sits on a pile of books on the hutch over my desk.
I try to read one or two YA books a year, and this will be one of them.
The video below is something John made earlier this week. He's on a book signing tour with his brother, Hank, and his sister-in-law.
E-Books on the Road
I chat about e-books, here, quite a bit. I like e-books a lot. I'll review a wonderful e-book on Monday: Ann Pratchett's The Getaway Car: A Practical Memoir About Writing and Life (Kindle Single)
(affiliate link). But there's one drawback to the e-book: signing tours!
When I received a photo from the mighty Tom Wideman from the back woods of Alaska, showing me that he picked up a copy of Hell Comes with Wood Paneled Doors (HCWWPD) on the day it was released, I thought it was one of the more wonderful uses for technology. A guy in the middle-o'-nowhere Alaska got a copy of an e-book I released, on the day it was available.
Recently, CM Stewart sent a photo of her on the road with HCWWPD. Since HCWWPD is a road trip story, it's an ideal book — to me — to have been published as a physical version with me on a signing tour.
When I submitted it years ago — to agents who loved it, but thought it was too quirky for them to know what to do with — I dreamed of getting an agent and making a sale. Not because it would have meant I somehow "made it," but because I would have had a physical book with which to tour. I dreamed of restoring an old station wagon for a cross country trip, signing books.
Obviously, that never happened.
A Problem with E-Books
I love e-books. I know there are blog tours and other ways to promote e-books, but…it's not like you can pile into a car with loved ones or good friends and go on tour like you can with a physical book.
Or maybe you can.
Some of the neatest jumps in the way we think about things come along from changes in technology. So while I haven't figured out a way to do an e-book signing tour, I'm not saying it can't be done.
Any thoughts on ways of making one work?