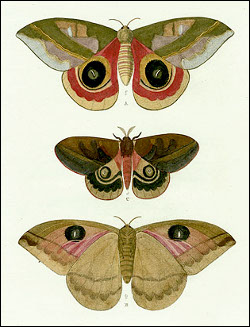 Wednesday, I wrote about a problem some writers have when researching things. Like so many behind-the-scenes things about writing, all the effort that goes into writing a novel should be transparent to the reader.
I did quite a bit of research for my latest novel, Promise (sneak peek, here), but most of what I learned didn't see a page in the manuscript. I wrote the story I wanted, first, and then found enough research to be sure what I came up with wasn't too far fetched. Where it was a bit much, I toned things down based on what I learned. But it's a work of fiction, and even when it comes to research, I still like making things up based on what I learn from researching.
I know writers who spend so much time researching every little thing. And you can often tell by their prose; many sentences seem written as a preemptive move to cover all their bases — not to tell the story they sat down to write.
The Problem With Covering Your Bases
Here's the problem with working hard to cover all your bases: somebody will still come along and point out something wrong.
Even if you can back everything up in an argument, there will always be that small group of readers who will lose it over one wrong word or scene. They live to tell the author making the mistake (even if it's not a mistake), that they should never write another word because they clearly can't get things right.
Sure, you can stave off some attacks, but there will always be those who can't wait to tell you you're wrong. So why not have fun?
[A great example of a writer who does a lot of research and still gets correspondence from readers telling him he's wrong is Barry Eisler. Eisler has a page on his website dedicated to the mistakes he's made in his stories. He shares bits of the correspondence, too; it's worth checking out…and you might learn a thing or two from Eisler's fans.]
Just Tell Your Story
Beetles play a fairly prominent role in my most recent novel. The beetles in Promise don't exist. If the book sees print, I'm sure there will be somebody who tells me there's no such an insect as Lacteus crustaearli. And I'll point out there's also no such a town in Wisconsin called Promise inhabited by a recently-divorced celebrity chef named Ryan Shiflett and all the other characters in the story.
But that doesn't mean that every aspect of the characters I write about — including the milky white beetles that play a role in the story — aren't based on reality in some way.
Why I Research Things

So I made up venomous beetles to suit my needs for a story, and they act like other beetles only in certain ways. But I'm not worried about my beetles being different than other beetles. Sometimes scientists get excited about finding a new species that defies convention — these are those beetles. They function enough like existing beetles to be their own special creepy crawly group and serve a purpose in the story.
Even if I could have discussed what I wanted with the most prominent entomologists in the world, I have a feeling I would have still created the beetle I came up with because I needed something to drive most of the people in Promise from town before Ryan's arrival.
The research was just along for the ride to keep me grounded while telling the story I wanted to tell.
(That, and I just like learning new things.)