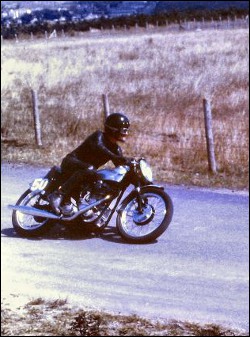 My father had a thing for British motorcycles — particularly Triumphs.
In the 70s, he had a Bonneville and a custom Trident. He loved stripping down a factory bike and turning it into a cafe racer. (Okay, so the Trident eventually became a drag bike.)
There was always something neat to me about British bikes. The more riders removed parts to lighten the load, the faster and more practical the bikes became. Not something you'd take on a cross country trek, perhaps, but they definitely served their purpose.
Stripped Down Writing
One of the things I love about ebooks is they make the novella a viable medium once again.
Once common in magazines, novellas became those things only established writers like Stephen King had the pleasure of writing in recent decades. Oh, sure, you could write a novella, but with very few exceptions, you'd have a hard time selling it. Now, though, writers and readers are flying through 25,000 – 50,000-word stories.
Stripped down and serving a purpose, ebooks have made the literary equivalent of a cafe racer appealing again.
Stripping Glimpses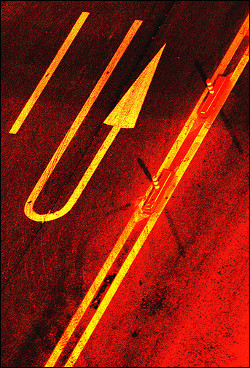 Last week, I almost shelved my second novel, Glimpses, forever. I almost did a U-turn from the writing plan I recently mentioned and rushed straight to my next novel.
Rereading Glimpses during vacation, there was so much I wanted to strip from its frame. All the extra bits weighed things down, like saddle bags, extra chrome, and accessories can weigh down a motorcycle. But beneath all the extraneous prose written 6 or 7 years ago on lunch breaks is the literary equivalent of a Norton Featherbed frame and a Triumph parallel twin engine.
Looking at Glimpses, all it needed to get me excited was to strip things down light and fast and realize there's a place, now, for a 50K story: ebooks!
Now, instead of fretting over the scenes that don't totally work for me, I'm cutting things out. If I question the purpose of something, it's gone! Hell, Glimpses may come in at 40K – 45K words by the time I'm done.
It may not be the kind of ride you'd want for the long haul like my latest novel, but Glimpses will definitely be a lot more fun in the turns.