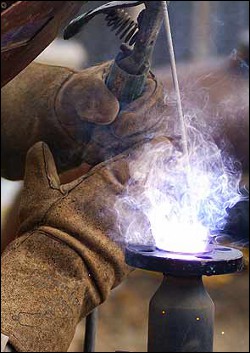 It's Labor Day in the states — a day in honor of people who had enough back in the late 19th century and demanded better working conditions; a day when we celebrate summer coming to a close with a long weekend away from work.
But I like to work on Labor Day. Oh, I'm sure I'll have a beer at some point and enjoy the last day of my vacation, but before that, I'll write.
I'll write today to remember relatives who worked hard to pass down their prosperity so that I had it just a little bit easier than them.
I'll write today as a reminder of all the years I worked in factories and warehouses and still came home after a hot, crappy day and wrote.
I'll write today because each day I write is another day closer to the hope of something more.
More than that, though, I'll write today because I love it!
There's no doubt that writing well is hard work, but damn — what fun hard work it is!