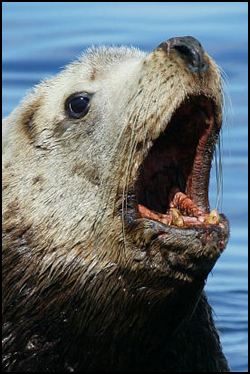 In seventh grade, I had to read something out loud in a class. I hated it because I was never good at reading out loud.
Shortly after the difficult slog through whatever I was reading, I was given two IQ tests. It was determined that I was intelligent enough; the problem was that I was [and still am] dyslexic.
Off to two years of learning disability classes for me! (As if I needed more reasons for people to pick on me–now I was, in the words of classmates, regularly attending "retard classes.")
*          *          *
I did a very good job being the invisible kid in most of my high school classes. When it came time to read Shakespeare's Julius Caesar, my English teacher thought it would be great if we all picked a character and read the play out loud. Not knowing a thing about the play, I figured a guy named Brutus couldn't have more of a part than perhaps somebody's sidekick, or maybe even a servant.
It wasn't bad enough that I accidentally picked the major character to read out loud; my friends, knowing I had difficulty reading out loud, made noises and poked me with pencils to distract me each time I read to make it even harder.
*          *          *
While I have a writing group with a couple friends, I attended a friend's writing group one time. Instead of reading everybody's stories prior to the meeting (like my current writing group), they read them on spot–out loud and in the round, with everybody taking a turn reading a page from everybody's stories.
Being in a room full of programmers, librarians, and teachers — forced to read out loud — made me more nervous than I've ever been while getting up before a group and talking. To make matters worse, my friend's nine-year-old super-genius of a son sat in, and read out loud better than me.
Still, it was really something else being forced to read my stuff out loud in front of others, and even more of a rush to hear others read my work.
*          *          *
I've always heard people talk about reading their stories out loud as part of their revision process. I've heard people say that reading their stories out loud forces them to really focus on strings of words that are easy to look over when reading in their heads.
I recently started podcasting my first novel. I made a tough decision: I decided to read the novel myself, despite the difficulties I have reading out loud. Instead of reading to an isolated classroom in a tiny high school English class in Texas, I'm putting my reading skills out there for anybody with an Internet connection to hear.
And I don't hate it.
More than that–I finally get what others have mentioned for as long as I've been writing: reading your work out loud makes your writing better.
When I hear it, certain lines sound as hokey as anything spoken in a B-movie. Little actions combined with dialogue sounds forced and get in the way of the flow. And…I hear things I've written that sound even better when read out loud than they've ever sounded in my head!
There comes a time when every writer hopes to be successful enough that they have to read something they wrote out loud. Why not get a jump practicing for that day by reading your writing out loud as you revise?
*          *           *
I can't find it right now, but Daryl Gregory wrote a blog entry about how he prepares for live readings. It's good stuff, just like the rest of his blog…so you should go read everything until you stumble upon it…
[Edited to add: Okay, what I was looking for was on the wrong blog. Read about how Daryl prepares for a reading here and here.]