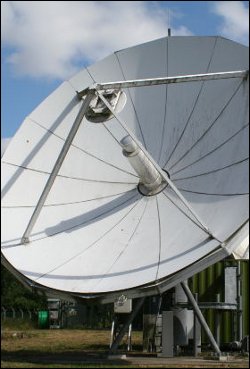 I'm sorry I haven't been posting much, lately. I just haven't had much to say that's been worth writing about.
(I never want to write a blog entry just for the sake of writing an entry.)
I spent a lot of time preparing for a writing conference at the end of June. Since then, I've been focused on other things:
I planned to really step up the job hunt after the writing conference. While in Austin for the conference, it looked like I had a job lined up. Days after the conference, I received an offer for the job and started working the next week (overtime at that). I'm back to a daily commute and editing airplane stuff…
I've been focusing more on writing new things than blogging. I realize that blogging is writing, but it's been a long time since I had the chance to knock some new ideas around. I've been roughing out ideas for other things. The novel I was working on took up so much time; it's been nice thinking about something different. It's been strange not having something big to work on every day, though.
I'm looking forward to getting to the next big thing.
It's weird seeing 103,964 words printed and sitting on my desk. Even more weird: how quickly I received a request from an agent to read the whole thing. Here's hoping…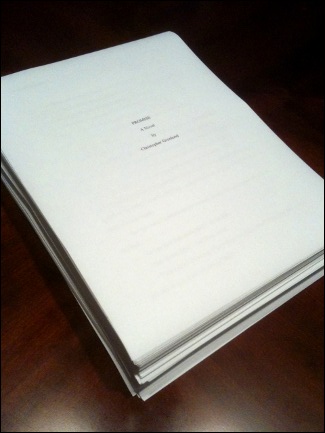 But there's a bigger reason I haven't been working too much on The Juggling Writer: I've been having fun hanging out with my wife, my friends, and family.
For the first time in years, there have been blocks of days where I haven't even sat down at my desk. (That may not sound like a big thing, but for me it is.)
It's been nice not feeling like I had to sit down and write.
Of course, that feeling only lasts so long with me.
I feel that urge to sit down and write, again.
There's only one way to see what happens next, and that's ass in chair + writing!