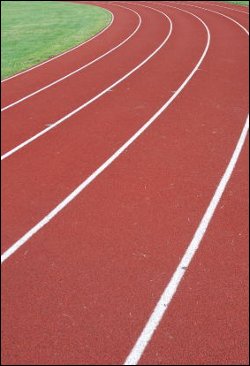 I recently finished Haruki Murakami's memoir about running and writing, What I Talk About When I Talk About Running.
While it's much more about running than writing — even if you don't like running — it's worth reading if you write. The parallels between distance running and writing a novel are obvious even if you don't run, but in Murakami's hands, the parallels carry even more meaning.
There are so many great lines in the book, but this line when Murakami discusses his decision to become a writer stuck out for me:
"I placed the highest priority on the sort of life that lets me focus on writing."
It seems obvious: if we want to be writers, we need to make writing a priority.
But I know people — some of them with the potential to be great writers — who always mean to get to writing, but never do.
It's a lonely profession that seems attractive to many people, but because it's not easy and it takes time to build up to the point you can finish even a weak novel, it's easy to put it off and say you'll get to things another day.
I've been guilty of this at times; it's an easy thing to do.
At the same time, I've placed a high priority on creating the sort of life that allows me to make writing a priority most days. Obviously, for a writer juggling a day job, writing, and life, there are times other things take priority.
The important thing is making writing a priority on some level, and letting that priority grow.
For me, it's meant passing by promotions that would have required overtime, taking away from time to write, exercise, and spend time with loved ones. I've spent vacation time writing, instead of taking vacation. (That's something I've fixed in recent years — getting away from work and writing even for a couple days is important.) I've passed up some social events in order to write…and I'm pretty social and enjoy getting out.
Maybe for you it means waking up a little earlier and writing, or getting away from your desk and other people on lunch break and writing for an hour in the middle of the day. Maybe it means occasionally going to a library all day or even checking into a hotel overnight to dedicate a block of time to writing and remind yourself that it's worth making writing a priority every day.
Murakami was a busy man when he really began focusing on writing. He owned a jazz club working long hours, booking musicians, working behind the bar, and running the business.
Somewhere in it all, he made time to run and write.
At the risk of losing other things that made more sense to him and the people around him, he placed the highest priority on creating a life that allowed him time to write.
Have you?