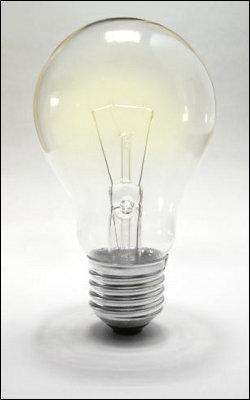 While most writers will die with a head full of unfinished ideas, there are times — especially when writing articles or other quicker content — when a writer can find himself at a loss for something to write about.
If you find yourself searching for something to write about, I hope some of these five tips should help:
Get Out
Getting out in the world and living is one of the best things a writer can do. When you get out, you become surrounded by potential ideas.
That screaming kid in the restaurant may become the seed for an op ed piece about parents who take their kids places they shouldn't, or an article for a parenting magazine about ways to handle outbreaks.
If you get out and look at the potential of everything around you  for articles, story ideas, or other writing fodder, you'll not only never be without ideas — you'll have a lot of fun gathering material.
Read
Many writers find ideas while reading. This isn't to say they copy an existing idea and claim it as their own — obviously, that's not right. But reading a humorous commentary about a family road trip gone awry might trigger a pitch about the top 5 or 10 family road trips.
Reading an article about somebody hiking the length of the Appalachian Trail might lead to interviewing somebody who's paddled the length of the Mississippi or biking across the country. (Or the writer engaging in the activity herself and writing about the experience.)
If you're at a loss for ideas, crack open a book or magazine and get reading!
Twist a Trend
In recent weeks, I've read articles about the iPad written by people playing Devil's Advocate. I read an article about the benefits of fatty foods we're told to avoid and their health benefits. I even read a humorous piece by a scientist about the skewed physics in the movie Hot Tub Time Machine. (Definitely a better piece than another review saying, "It's full of toilet humor, but has it's moments.")
If most articles about something lean one way and you don't agree, pitch an article countering the trend. (Just make sure your piece isn't a rant.) Consider something you hold dear and look at it a different way. Write about it.
Don't take a different side just for the sake of taking a different side, but don't be afraid to be different. We all gain something when people challenge convention — even challenging their own convictions — and produce articles about it.
Take a Class/Learn Something New

I loved juggling from a young age, but it wasn't until I started attending juggling clubs and conventions that I became obsessed.
I always wrote, but it wasn't until I started hanging out with writers and artists taking their work seriously and submitting it that I became obsessed.
A healthy dose of obsession drags you into a scene much deeper than an outsider looking in.
If somebody told me to write an article about gardening (while I've enjoyed the little gardening I've done), it would be a fluff piece at best. But if somebody obsessed with gardening writes an article about it, chances are, it will be more useful to readers than if I wrote the article.
Classes, workshops, or learning on your own fires people up, creating new fans of something with, perhaps, a different point of view that hasn't been offered before in articles.
Ask for Help
Writing used to be very easy for me.
One day it got hard.
Only recently have I realized the reason it seemed easy was I used to write independent comic books, so I collaborated with others all the time.
Now that I'm a solitary writer, writing takes more of an effort.
I fixed this by asking for help. (Not always an easy thing for me.)
Every month or so, my wife and I go out for coffee or a beer — notebooks in hand — and we help each other come up with ideas for things. Sometimes I have a vague idea for an article, but it seems too typical. Chatting with people helps me put a twist on things I may have never thought of (even though it often seems so obvious!). If I'm stuck in a section of a story, I chat about it with my writing group friends and things break wide open and I can't wait to write!
If you're writing articles or stories, you'll work with editors who will help make your good writing great; why not get a head start and work with the people around you interested in your writing? If you feel weird asking people for help, think of it as a brainstorming session, not charity or you losing your ability to come up with ideas.
The writing world is filled with people working together to create great things.