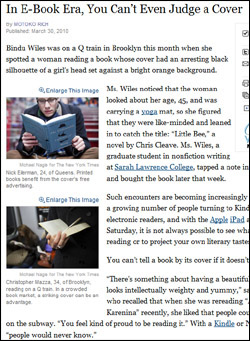 Yesterday, The New York Times ran a story about book covers and e-books.
I know we've all heard that you can't judge a book by its cover, but covers do matter.
I've judged more than a few books by their covers in my time (found my favorite book that way), and in almost every case the art director and cover artist tapped into the heart of the book better than the jacket copy.
Images are powerful things.
The New York Times article discusses something we lose with e-books: if everybody is reading e-books on the subway or in other public places, we don't see the covers. Publishers lose out on free advertising, and conversations about books slide a little.
There's no doubt that moving toward e-books comes with some huge changes to how publishers will do things. One of the biggest changes I've thought about, even before a good friend sent me the link to this article, is how e-books will affect cover artists.
I started out writing independent comic books. More than working in a scripting format I liked, I loved working with artists. I met one of the nicest people and best artists I know through those early days of independent comic books.
I rarely read genre fiction, but I will eventually read the book below based solely on the cover.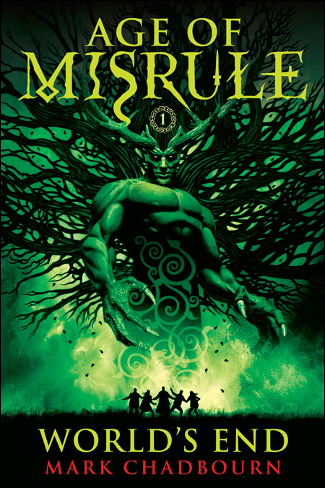 Covers matter to me.
The couple times I've bought an e-book that didn't have the cover image from the book, I've felt a little ripped off. Even on my iPhone screen, I want to see cover art. The weak graphics for the Kindle are one of the reasons I never bought one. Call me shallow, but I like seeing color covers. (Fortunately, the iPad and what follows will support large, full-cover colors.)
While good artists will always find work, it is unfortunate that the work of Chip Kidd, John Picacio, and other artists and designers won't leap out like they do when people hold physical books in their hands.