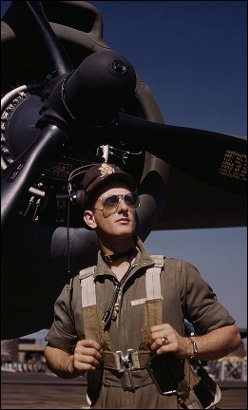 One of my favorite books is John Irving's, A Prayer for Owen Meany.
There's a line in the book that's one of the best lines ever written:
"If you are lucky enough to find a way of life you love, you have to find the courage to live it."
I've worked odd jobs, passed by promotions, and put writing before many things because I've been lucky enough to have a taste of a way of life I love.
To do anything less than trying to make that way of life happen would be a disservice to me and the people around me. I'd be insufferable if I accepted that a day job was as good as it gets and didn't focus on what I love doing.
Read that line Irving wrote again. It doesn't matter if it's writing or something else — if there's something you love, are you at least trying to make it happen?
I'm not advocating quitting your day job, but if you love something and have the vague, sorta-kinda stability that comes with a day job where you can be laid off tomorrow, why aren't you at least working toward living the way of life you love?
If you think you don't have the courage, history is full of people who didn't know they had the courage to do great things until they tried.
Next to storming the beaches at Normandy or standing up for people's rights at the risk of death, finding the courage to live the way of life you love kind of pales in comparison, doesn't it?
I'd go as far as saying we're almost obligated to at least try making our dreams come true, even if all that means is saying no to regular overtime at work so you have time to write, relax, or be there for your kids as they grow up.
It's not a hard courage to find…
"There are very few professions in which people just sit down and think hard for five or six hours a day all by themselves. Of course it's why you want to become a writer — because you have the liberty to do that, but once you have the liberty you also have the obligation to do it."
– Tobias Wolff