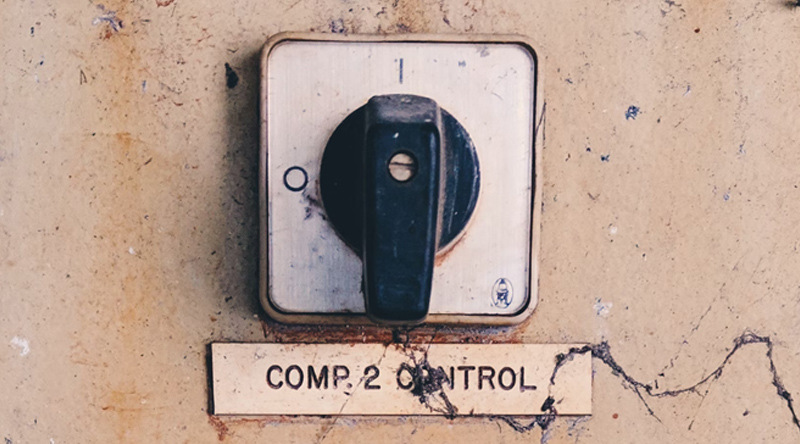 I've mentioned some of my writing close calls over the years: a large studio interested in a screenplay they said they would have fought for, but…they were being acquired by another studio wanting a new direction; and I've had partial and full manuscript requests from agents over the years. (In some cases, from people representing some of the biggest writers out there.)
I'd be lying if I said the disappointment following some of those rejections didn't leave me feeling a bit deflated, but…ever the optimist, I always recognized the consideration extended to me from people who make a living acquiring stories meant I was on to something.
Plans Change
I subscribe to Jack Conte's YouTube channel. Among the many things Conte does, he is the CEO of Patreon *. Recently, he shared a very short video about how people feel like failures when plans don't work out.
While this video focuses on planning being little more than the zigs and zags of figuring out a problem, it got me thinking about what many deem as "failure."
"I Didn't Sell Those Things…"
I know writers who feel like — if they didn't make money with their writing — they have failed.
For all my close calls, I've never sold that big thing. I've been disappointed when interest in stories I gave my all were passed by, but…I've never felt like a failure when it comes to writing. (Being seriously considered by those expressing interest in my work means there's something there.)
I can influence my luck and opportunities, but…I cannot guarantee them. No matter how many motivational speakers say all it takes is hard work and a positive attitude, there are things outside of one's control.
What I Control?
I control what I produce.
That's it!
I can work to influence my odds of "success" with the things I write, but nothing is guaranteed…except the work.
I can write the greatest thing ever written and…it's entirely possible nothing more will happen with it other than it existing because I put in the effort.
Beyond finishing stories, the rest is up to others.
Beyond Our Control
Obviously, I don't believe "success" is some haphazard thing. Sure, there are those instances of someone submitting something their first time out and finding huge success from the start…or people bumping into the right person at the right time who hears what they're up to and helping them. But if I had to bet on a mediocre writer who's good with self promotion vs. a great writer who isn't, I'd put my money on the Mediocre Wordsmith.
But while we might be able to influence our odds of people considering our writing, much of "success" is still found in the hands of others.
So Why Even Bother?
It might seem unfair to some that their plans for success, no matter how well plotted, may never happen. I've met people who looked at the odds of making a comfortable living writing fiction and said, "Why even bother, then?" and move onto something more likely to work.
I can only speak for myself why I bother, but there's something freeing in doing a thing simply because you love it. Sure, I'm fortunate that Not About Lumberjacks has a small audience, but even if I were writing only for myself, it's worth it.
My Plans…
Every bigger thing I write (i.e. novels) will always be written with the goal of publication. But goals and expectations are different things.
Were I to expect publication, I'd possibly become that person who quits writing and moves on to something more lucrative. But I've met too many people in my life — people who seemed to have had it all — who looked back and wished they'd done that thing they loved, "successful" or not.
Success is what you make of it; for me, it's doing the one thing in my control: finishing the stories I want to write.
* * *
* Speaking of Patreon, did you know I have a Patreon focused on my writing?