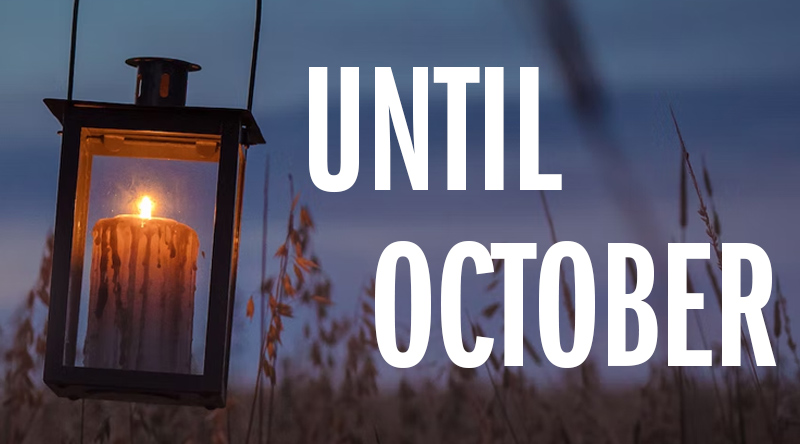 It snuck up on me this year: September.
I've been busy at work and working on the next Not About Lumberjacks story. Other things have had my attention. And then someone mentioned Labor Day weekend almost being here and…
Well, like I said: September snuck up on me this year.
The September Silence
Each September, I take a month-long break from social media. Last year, I still checked out Instagram because — for me, anyway — it's a quick break that leaves me feeling refreshed. (Not sure what I'll do this year.) But Facebook and Twitter get shut down for the month as I clear my mind for what's become my writing new year.
A Month of Reflection
With Not About Lumberjacks, I'm always working on something.
Between my day job and the show (and other projects), I'm always busy. Writing is such a habit that I often don't feel like a writer.
I know that sounds weird, and I guess what I mean is I normally don't reflect on writing as much as doing it. On a given day, I don't sit with the stillness of writing — that feeling of being in a bubble and doing something I love. I just…do it — almost automatically.
I tend to contemplate writing more, here, each September…and I tend to fill pages in a writing journal as well.
September is the month I take more pleasure in writing than just writing. (Well, really…all of autumn and through the winter.)
Until October…
And so…I'll log out of social media apps on my desktop and remove them from my phone. I'll wrap up the next Not About Lumberjacks story and publish it sometime in September to no fanfare. I'll likely read more than usual and appreciate this thing I love that I've chosen to do.
So, until October, enjoy the month…