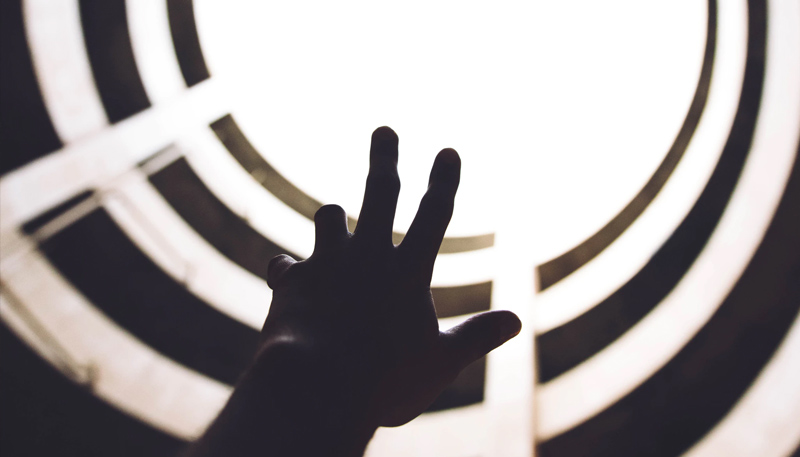 I've been a fan of Lilah Sturges's writing since a friend (Mark Finn) joined a shared world fiction anthology called Clockwork Storybook in the late 90s.
In a Twitter thread this morning, Lilah talked about a concept I hate: Wanting/Not Wanting something enough.
And then she said something that really hit me:
…maybe I don't want to want something that badly.
Wanting It
If you tell me you believe in the "Law of Attraction," I'd hope to find something else to discuss. While I am a very positive person (often ridiculously so), if manifesting what one wants out of life worked, I would have been writing fiction full time for decades.
Despite a tendency toward shyness, as early as high school (where I did all I could to remain invisible) I took speech classes (putting myself out there) because I knew writers had to be good public speakers in addition to writing well. I studied craft and the industry to the point I could have probably talked about publishing better than some people teaching writing who focused more on craft than how to actually sell writing.
While people I know were taking vacations and moving up the corporate ladder, I put what little money I made back into writing and took mindless jobs that allowed me to think about writing all day.
You'd have been hard-pressed to find someone who "wanted it" more than I did.
So why did Lilah's tweet hit me so much?
Wanting Other Things
Somewhere along the way, I saw some creative friends succeed…a few, to ridiculous levels of success. (That's badass!) And…I saw others who made a living doing the thing they love struggle.
I saw comic book artists taking on work they'd rather not have done because it paid the bills; I saw novelists yearning to tell stories they've still never told because they have to write the next thing most likely to succeed.
I eventually stopped warehouse and factory work and moved up to making more money. Still struggling — still putting everything back into writing — but not suffering at least. And then…I began making enough money that I realized I'd not likely make that kind of income writing fiction.
I still "wanted it" ("it" being life as a successful novelist). I will always, to some degree, desire that life because the tastes I've had of having all the time I want to write have been wonderful. But one day I realized I could write whatever I wanted because money didn't matter, while some "successful" people I knew couldn't.
That, coupled with wanting other things (more time with family and friends; more time to myself), meant that maybe I "no longer wanted it enough."
Not Wanting to Want Something So Badly
Sturges hit it when she said, "…maybe I don't want to want something that badly."
Or…maybe it's about realizing "it" may never happen and wanting other things more.
There have been mornings I woke up with the intention to write all day. But…maybe the weather is just so and I decide to go for a morning hike with my wife.
"I'll write after lunch…"
And then the time comes, and I'd rather have a couple drinks and chat with her. Or go visit my mom or do something else.
Maybe wanting that thing so badly is a younger notion, even though I know people older than me still reaching out in desperation. You hit a point where it's like, "I've run into this wall so many times that I might finally break through it; and besides, now it's all I know how to do!" (Oh, how I have been entwined with that sunk-cost trap!)
But you're more likely to end up a bloody pulp who missed out on the things "it" would have made even better in your mind.
The Life of a Writer
For some, they imagine fame. Ah, to be known and revered for who you are!
For someone like me, I'd be content never being known if I could do what I love most full time.
For others, it's about camaraderie with their peers…or dedicating every moment to one's passion — even at the exclusion of most other things.
There's no right or wrong way to imagine an ideal writing life…and there's nothing wrong with wanting that.
But there's also nothing wrong with not wanting it, either.
All or Nothing
Especially in the U.S., we frame so much through an all-or-nothing lens.
"We can't have a system likely to benefit most because I might one day be a billionaire!"
"I don't want a day job because it's important for me to say I made it all on my own!"
"I will be famous or I'll be nothing at all!"
Hell, if you're going to do a fiction podcast, why would you put 40-60 hours into each episode unless it was a hit?! 🙂
By framing so many things in this manner, most people striving for something huge end up miserable. (And many of those who "make it" aren't very good people because they see themselves as better than those who didn't.)
I understand a 20-year-old shooting for an all-or-nothing life against the odds.
But once you hit middle age (or even before), it's kind of a fool's game.
…maybe I don't want to want something that badly.
There's nothing wrong with not wanting something that badly…or wanting other things. Hell, you'll probably be happier and not as tired all the time if you stop reaching for something you're not likely to attain in an all-or-nothing world.