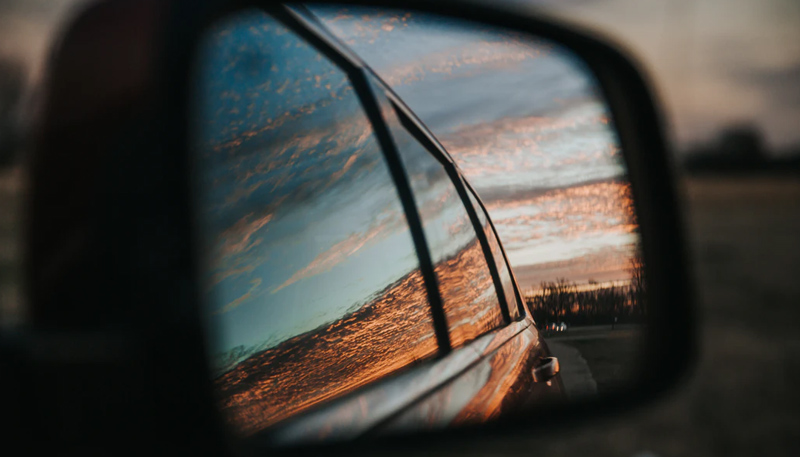 There's the backstory most of us are familiar with: characters or narrators calling back to a time prior to what's currently happening in a story. But there are often behind-the-scenes histories and other mechanics readers never see — a different kind of backstory only the writer may know.
Maybe it's bits of considered information culled from research, or wider details influencing scenes in a story. Some writers create detailed character sheets containing things having no bearing on the tale, but perhaps helping the writer see characters in a brighter light. Some mornings (like today), it might be jumping online and listening to what pay phone connections sounded like in the early 80s.
Often, even simple stories are built on back matter none of us will ever see.
This Was Supposed to Be a Simple Story
I'm currently working on a Not About Lumberjacks story inspired by this Tweet shared by Blake Butler last week. In the story, a character reflects on his past, which leads to some flashbacks in the character's life.
That means a little math. It's established the story takes place right now…and that the character is 49 years old. Needing to know what age the character is at certain points in the 1980s, I made a rough list of ages and dates.
Why? (I mean, aside from me sucking at math to the point I can't do simple dates in my head.)
Something as simple as mentioning a game he might play or a TV show on in the background needs to be grounded in the time.
If part of the story takes place in 1983 and Miami Vice is on in the background, even if you're a writer without much of a following, someone inevitably will come out of nowhere to tell you that couldn't happen because Miami Vice debuted on September 16, 1984. (Miami Vice has nothing to do with the current story I'm writing. I looked up shows debuting in 1984 to make this point, so sometimes…even blog entries contain behind-the-scenes efforts you never see!)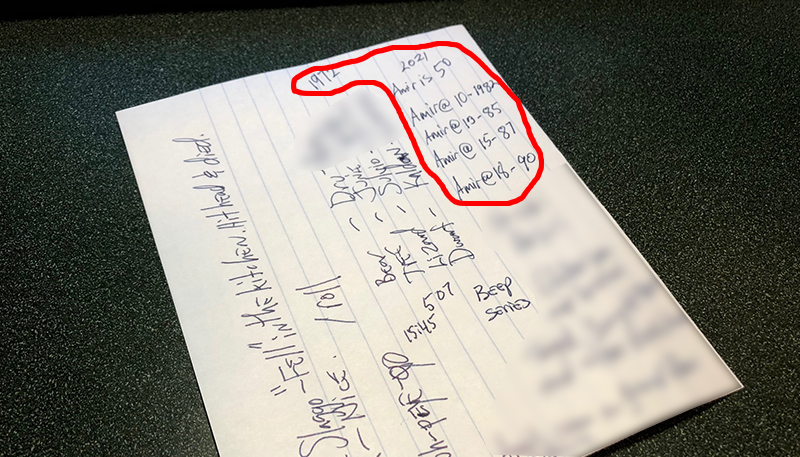 What Else So I Need to Know?
Once I got into the story a bit more, I needed to know a bit more about the main character, Amir. (That name may change. There's no reason the protagonist needs to originally be from Iran, but there's also no reason he shouldn't be. I have friends from all over, and they like reading and listening to stories in which they're featured.)
While I don't need to know too much about Amir's past for the sake of the story (living through the revolution isn't the point of the tale…because that's not my story to tell), I need to know a bit about his family and how he came to settle in Buffalo Grove, Illinois. So…a few notes about that…
I don't need to know where Amir's grandfather went to school, where his father works, what his older sister's favorite band is, or much about his relationship with his mom. But I needed to know a bit about a few family members and when they arrived in the U.S.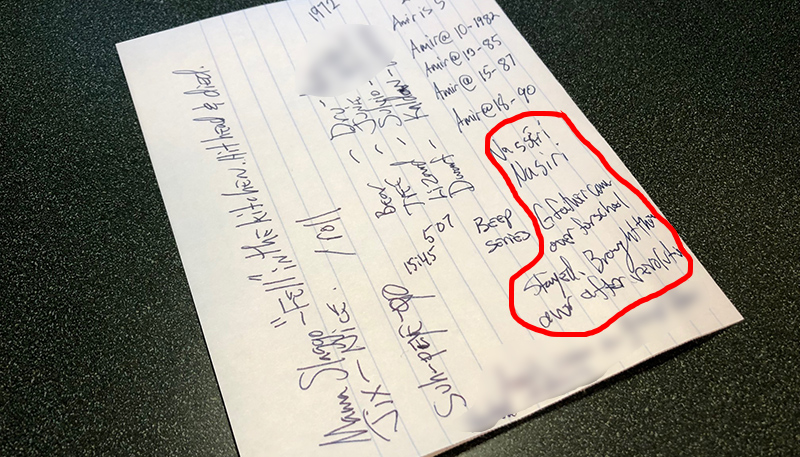 What Else?
It's likely I'll have to rough out some other little bits for this story…or at least do some additional research to make sure Amir playing with a Frogger electronic game in 1983 is accurate timing. (It is…the game game out in 1982.)
Sometimes a story is involved enough that I create a research page for it in Evernote, but usually, grabbing a scrap piece of paper to figure things out on is enough to commit ideas to the page.
I still don't know where this story is going. (Its purpose and ending has changed twice since jumping in.)
But I know that before it's edited and ready to record, it's likely another piece of paper (or more) will see in-the-moment notes scrawled down as I figure out the way through…