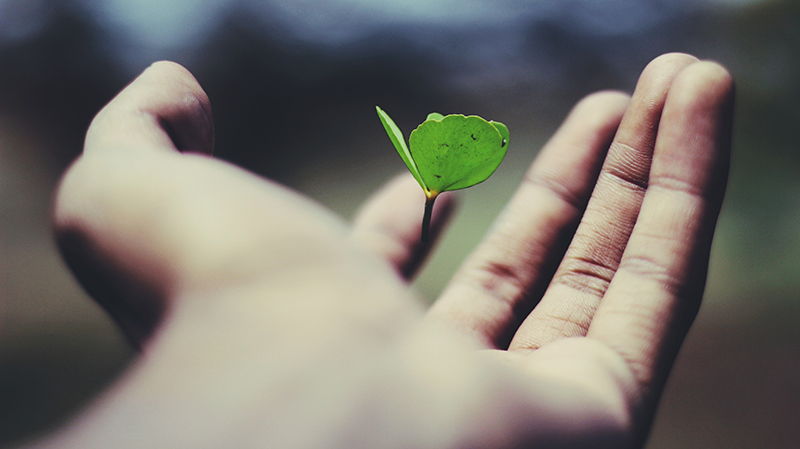 There are two things most writers seem almost trained to not talk about: money and the likelihood they will never "make it."
On the money front, it's everything from how much (or little) writers make…to how important having money to begin with can lead to making more money as a writer. (It's a topic definitely worthy of an entry [or two] all its own.)
And then there's the likelihood of never seeing work published…or not seeing much from published works. We're to have hope it will happen — dream it and you will achieve it sayeth the self-help "gurus" — and never talk about how it's more likely to never come.
(I promise, this is a hopeful post. Maybe even uplifting…)
Your Wild and Precious Life
Around the summer solstice, my wife and I were chatting about nature poems. Mary Oliver's "The Summer Day" came to mind.
The gist, if you're not familiar with it: like many Mary Oliver poems, it's about sitting in nature and observing the moment. Appreciating the simple things right there in the grass and [sometimes] muck.
The poem ends with this line:
Tell me, what is it you plan to do
with your one wild and precious life?
It's wonderfully quotable, a reminder that time slows for no one, so we best do something in the bit of time we have.
Some might say Oliver wasted much of her life lounging in fields. Others would claim, because she spent so much time observing, we are all fortunate to read about many of those moments she experienced. But none of that really matters; here, we're asked what we plan to do with our own lives.
Conditioned to Dream
There's a line in the latest free story on Not About Lumberjacks about a paradox many face in life:
Kids are told to think big…and then told by the same people to have more realistic dreams and get a good job.
Many are told they can grow up and be whatever they want, as though desire, drive, and effort are a guarantee. But then, because it doesn't work like that for most, so many more are told at some point to "grow up" and become responsible.
I have been a laborer and worked in an office (and had many other jobs), and I can say with a certain confidence that those jobs are not what most planned to do with their one wild and precious life.
But maybe the problem isn't so much what we end up doing, but what we don't do at all.
Reality
The majority of people who dream about writing fiction full time never will. That's not me being negative — much like people who dream of becoming a professional athlete, most won't. It's simply a fact.
Most of us go where money is…we have to survive, after all. But many of us still have at least a bit of say in what we do when we're not working at our bill-paying day jobs.
"Tell me, what is it you plan to do with your one wild and precious life?" can be a source of despair (I did not sign up to work in a cubicle pushing paper and pixels all day) or inspiration (Time is not stopping, so I better do at least some of the things I enjoy if I'm so fortunate).
I'd guess most people reading this have at least some bit of fortune, at least in the sense they could pursue a hobby if they aren't already doing so. At the same time, I've seen people give up on even hobbies because they fancy turning them into income…and they grow despondent when those dreams don't work out.
Ye Olde Day Job
I see "The Summer Day" as permission to slow down and appreciate smaller moments and things. But I've seen some interpret Mary Oliver's famous line as "unless you're living your dream, are you really living at all?" (Kind of the dude-bro, "Crush it!" or nothing mentality.)
But Oliver, like many poets, didn't make a living just writing (at least early on). She started out as a secretary and later taught. She quickly moved to being the writer in residence at a handful of colleges, but even then, her days were not without their responsibilities.
The Struggle
I've always struggled with my day job vs. what I always want to do more. In many ways, I still do. (Technical writing is not a bad job — there are things I like about it — but it's not something I'd do if I found an easier way to pay my bills.)
But as I got older, I came to appreciate my day job even more. While far from a dream job, it allows me to pursue certain dreams. Because of it, I get to write what I want to write…not what is most likely to sell. (That's a luxury not lost on me; in fact, I'd rather be a tech writer telling the stories I want to tell, than someone writing stories they are not excited about, but technically paying the bills writing fiction.)
On my worst day, I can still work on stories for Not About Lumberjacks. And perhaps one day those stories (or the novels I write) will lead to doing those things more regularly.
But if it never happens, I'm still not upset by my plan.
What Is It You Plan To Do
I sometimes wonder if the same mentality that one day tells kids to grow up and quit dreaming is the same kind of thinking that views Oliver's famous line as an all-or-nothing thing?
I often think of the self-harm we do to ourselves in thinking if we don't pay the bills doing what we love that we've somehow "failed."
Mary Oliver didn't always have as much time to write, but she still sat down and wrote. She still went for walks and took naps in the grass, even before she had more hours in her days to do so.
Tell me, what is it you plan to do
with your one wild and precious life?
When I was twenty, I told myself I'd make it writing fiction full time by the time I was forty. (I'm still impressed by that starry-eyed kid giving me decades to "make it," when others I knew, then, thought their first short story was destined for the pages of The New Yorker.) My plan to get there was simple: write as often as my life allowed.
Some years saw more writing than others, but even through the toughest times, I could always look back each year at stories that still impress me. In that sense, I've spent my entire adulthood living my one wild and precious life by a simple (and satisfying) plan.
* * *
Photo: Ravi Roshan