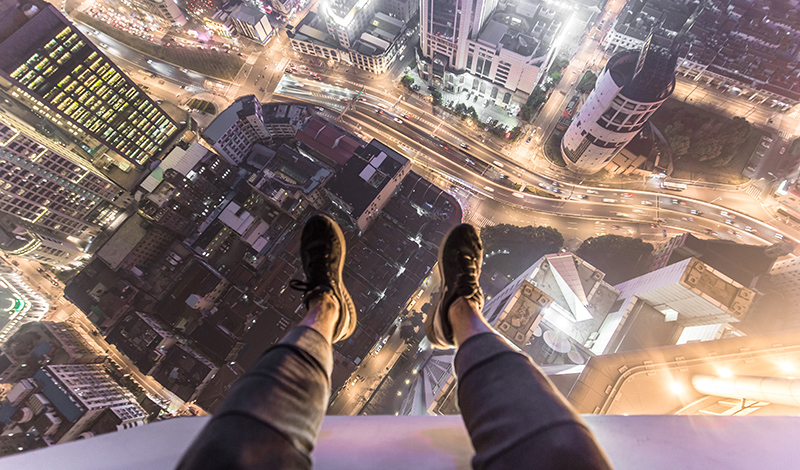 In one hour and forty-nine minutes, it will be 2020 in North Texas.
But I've mentioned before that I consider September my new year. And so, this entry is not a recap of the year…nor is it a list of resolutions and goals I wish to accomplish in 2020.
At the moment, with the exception of Not About Lumberjacks, all other writing is doing exactly what I hoped it would be doing at the turn of the calendar year.
Still, I can't help but feel like I'm about to take a big leap into 2020…
That One Evening…
I met Ray Bradbury at Southern Methodist University on a chilly evening in November 1990.
At the time, I was attending a community college, where I took my only creative writing class. Our professor encouraged us to attend all talks at the SMU Literary Festival that week.
I grew up a couple towns over from the town where Bradbury was born. I read Dandelion Wine on a yearly basis. I saw a facet of all I wanted to be as a writer in Bradbury when I was younger. So to hear him speak was wonderful…to meet him after his talk and discuss our Green Towns in Northern Illinois was something I never imagined would happen.
But the talk was even more spectacular. Bradbury talked about growing up in Illinois. He talked about imagination and comic books. Everything he said…it was as though he were speaking to me.
Somewhere during the talk, he dropped one of his more famous analogies and quotes…a story about creative people on the edge of a canyon looking at the other side, where all they wanted waited for them…if only they could get across.
Bradbury talked about those who stood on the edge talking about how one day they would finally build a flying machine that would take them across the canyon, but posited they would die beside raw materials never assembled. He talked about others who would take the easy route and walk along the canyon's edge, but die before reaching their goal. Still, others would be fortunate enough to have a flying machine built for them and carried across by help.
For the rest of us, he said this:
Sometimes you have to jump off that cliff and build your wings on the way down…
Wile E. Coyote
When I was younger, I had another hero: Wile E. Coyote (I admired his tenacity). Over the years, I realized it takes so much more than a desire to achieve a goal, but at the time, I liked that he always got back up.
I used to take bigger chances. Most of the time, they resulted in a little puff of dust as I hit the canyon floor like Acme's most loyal customer. But other times I found a thermal and got a taste of something bigger…rising high enough to know, with just a little forward momentum, I'd finally make it across the canyon.
In the end, though, I always ended up at the bottom.
Leap of Faith
I can say with confidence that 2020 will be my most important writing year since 1990, when I decided to take writing seriously. There are two things that will either happen in the next year…or they won't.
If they do, all those leaps of faith will pay off. But if I hit bottom, they will still pay off.
I've reached a point where I'm comfortable simply writing. Anything beyond writing to the best of my abilities is a bonus.
I'm tired of leaping.
2020 will be the year I finally make it to the other side of the canyon, or decide there are worse things than being happy living at the bottom of such a beautiful place.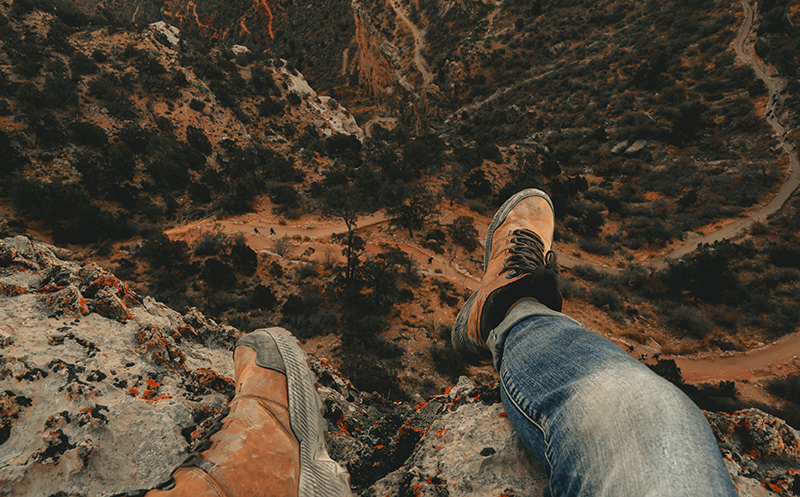 * * *
City Photo: Denys Nevozhai
Canyon Photo: Clay Banks