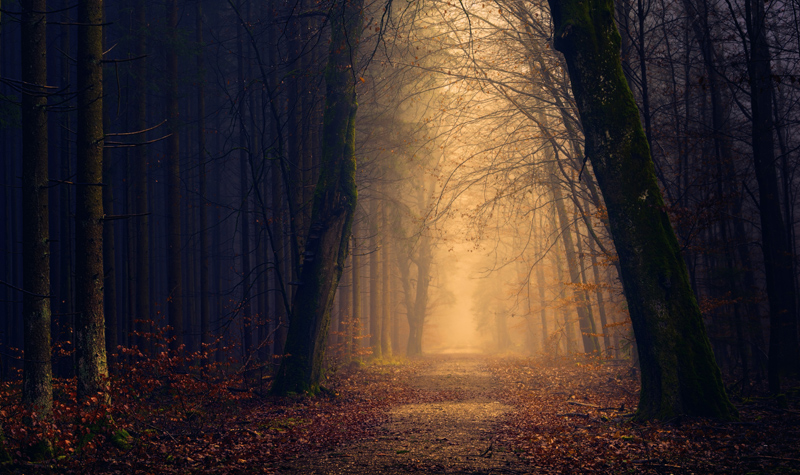 There's a certain pain in wanting to do the thing you love more than you're able to do because life comes with certain demands.
Technical writing is not the writing I want to do, but it is the writing that pays the bills.
I am not so naive to think that writing fiction full time does not come with certain trade offs. Because people hope to make money from your work, people also want at least some say in what you write and do.
It's a trade off I'm willing to take (especially because I will always be able to write whatever I want to write on Not About Lumberjacks).
I know enough people writing fiction full and part time to know that it's generally a good deal.
When I Was Twenty
I've always thought I was realistic in the way I approached writing. When I was twenty, I told myself I'd be writing fiction full time by the time I was forty.
Twenty years seemed more realistic than other writers my age who thought their first short story would be published in the New Yorker and with that, a book deal.
So off I went, to work in factories and warehouses early in the morning. And in the evenings I wrote. (I refused to let exhaustion and the heat of Texas summers stop me from doing the thing I loved.)
I wrote without complaint and made many good friends along the way.
But each year closer to forty seemed like another year time was winning the race.
When I Was Forty
I first thought about killing myself when I was six years old. I thought about leaping from the maple tree in our front year head first to the street below.
Between the years of six and forty, I thought about killing myself at least monthly. Sometimes things were so bad, it's all I thought about for weeks.
As I approached forty, I was working a job I didn't like, hoping the novel I was working on would be "the one!" (Not even some big thing that pushed me through to writing fiction full time. I'm a realist and know it's most likely, at best, that one might make an all right supplemental income telling stories. I just wanted it to be the one to be published.)
I Knew It Wasn't Me
It would be easy to think after all that time writing that, "I'm a terrible writer!" Hell, many people think that with one form rejection letter and give up forever.
But the close calls I had in my years of writing have been some big close calls. (In one case, the kind of close call that would have meant quit-your-job-and-tell-stories full time close.)
People I respected in several industries saw in my writing something more…or at least worthy of their attention — even if the typical rejection has always been, "Loved this, but it's a bit quirky, and I'm not sure how I'd market it."
Those close calls and the people I knew who loved me (even when I was at my gloomiest), kept me going.
The Kind Ones
I'm lucky to know some damn fine writers. One of those writers is Alex George.
I stumbled upon his old blog when it was a basic WordPress install with a photo of the Maine woods as a background. I don't even remember how I found his site, but I replied to something he wrote and he seemed touched and happy that somebody out there heard him.
I dropped his site into my blog reader and chatted with him in comments. I didn't know he would soon release A Good American or Setting Free the Kites. I knew little about him, other than he was kind to me.
I suppose I'll always carry a bit of a sense that I don't belong. I've let most of the years of being bullied when I was younger fall away, and I can look back and even see some good in it; mostly, in finding the kind people who kept me going during those times.
So I was a bit surprised when Alex sent me a friend request on Facebook and kept chatting with me. (I have many friends who work in genre fiction, but Alex was my first literary friend.)
Unbound Book Festival
In 2015, Alex (with the help of many people), started The Unbound Book Festival in Columbia, Missouri. My wife and I drove up from Texas to support what he did.
The inaugural year featured a panel called The First Page Rodeo. Writers could send in the first page of their work in progress and, if chosen, have it critiqued by a variety of people in publishing. (Authors, editors, and an agent.)
The first page of A Magic Life was chosen. A little thing, but it made all the overtime and other work things getting in the way of my writing at the time fall away.
(But I'm getting a little ahead of myself…)
George Hodgman
The first author I saw read and chat at the festival was George Hodgman.
He read from his memoir, Bettyville, and talked about his life. He talked about what it was like being gay in middle Missouri, and how he always felt a bit big and clunky, like his skin wasn't his own.
I'm not gay, but I felt every other thing he talked about feeling. And because I used to give a gay friend rides to high school in a small Texas town, I could at least imprint a bit of that friend's struggles on the stories Hodgman told about being gay in small-town Missouri.
I saw many great talks that day, but Hodgman's was the one that stuck with me most.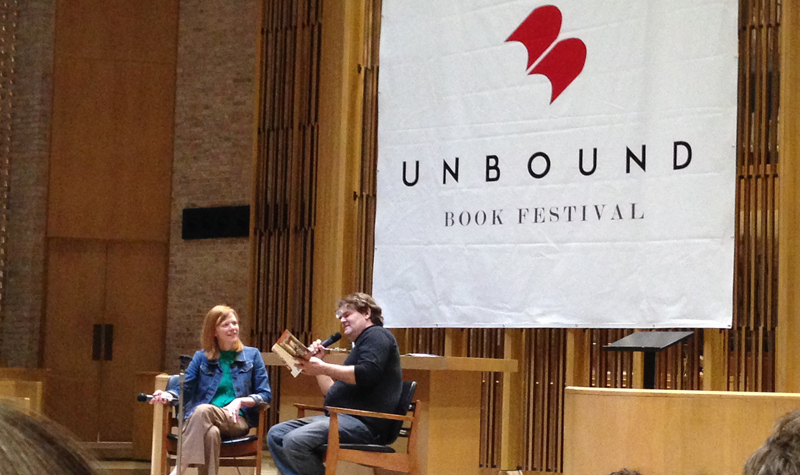 The First Page Rodeo
George Hodgman was one of the people on the First Page Rodeo panel at the festival. Obviously, I was a bit nervous when it came time for the panel to critique the opening to the the novel I was working on at the time. I was surprised when Hodgman interrupted the group and said he wanted the first crack at A Magic Life.
Hodgman was also an editor, working with well-known writers at some of the biggest publishing houses out there. While the panel was supportive of the chosen works, they didn't hold back. So there was an initial fear that he saw something off and wanted to talk about it.
Instead, he beamed about how much he enjoyed it! He talked about how he loved the very thing that made many agents and editors pass on my work for years: its quirkiness! He said he adored everything about the opening. (Fortunately, others seemed to like it as well.)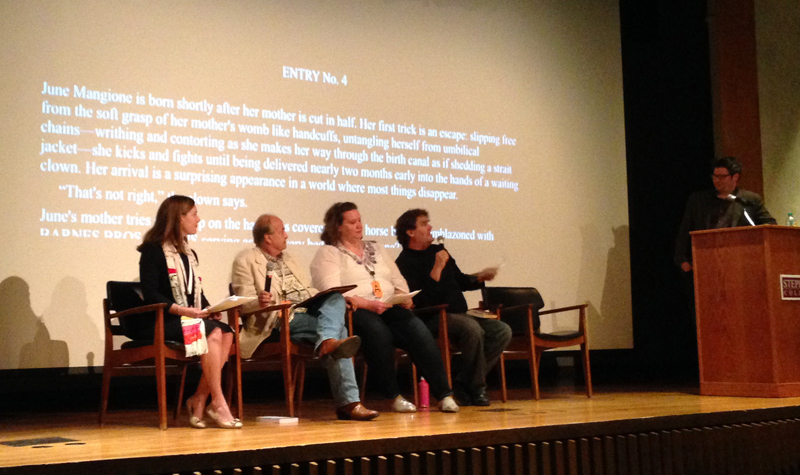 After the Rodeo
After the session, I approached the stage and introduced myself to Hodgman (and his dog, Raj, who was also in attendance). He smiled and told me he had to believe all that would follow the opening page would be just as magical.
He told me, again, that he loved that there was a certain quirkiness to the opening.
He wished me luck and told me he would not be surprised to one day read A Magic Life in its entirety.
Bookcases
My wife an I recently ordered new bookcases. In preparing for their delivery, we moved all the books out of our little office to various spaces in the apartment.
Saturday afternoon, as I picked up Hodgman's Bettyville from our old shelves, I thought about how kind he was to me. I thought about how kind many people have been to me over the years, giving me those little nudges that tell me there's something good there in what I write.
I stopped for a moment and thought about how he told me he hoped to read A Magic Life( and how somebody else at the festival saw something more in the story). I thought about the friendships I've made through writing that have helped keep me going, even during the times I didn't want to live.
Yesterday, my wife and I spent the day (and evening) building a wall of bookcases in the office. Before putting our books on new shelves, I saw a Facebook post from Alex George about Hodgman's death over the weekend.
Saturday I took Bettyville off a shelf hoping the day would come that I could send Hodgman a copy of the book with a thanks.
Sunday I put it back on the shelf knowing I never will.
Find Your Kind Ones

I'm not going to pretend I knew George Hodgman beyond that day at the inaugural Unbound Book Festival (and a few small exchanges on social media). But I know people who knew him well, and it seems unanimous that he was one of the kinder people out there.
I wasn't depressed when I attended Unbound, but I was definitely falling into a funk that my day job was getting the best of the writing I preferred. (Which is why I somewhat recently left that job.)
Hodgman's excitement for one single page came at the right time. His warmth and encouragement was the kind of thing I'd only experienced from people I've known for years.
I wish I could one day see A Magic Life published for many reasons, but one of the big ones is I wish I could say thanks to Hodgman for his kindness.
Instead, I wish him peace…