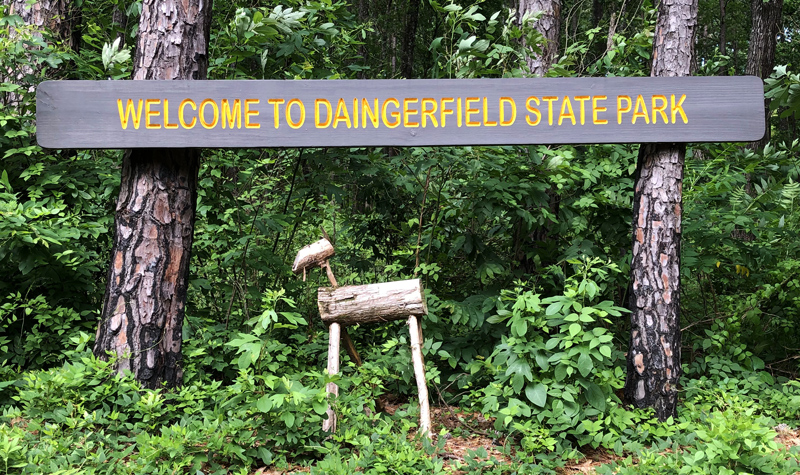 On May 19, a friend and I headed to East Texas for the seventh annual writing retreat. It was a return to the location of year five's retreat: Daingerfield State Park.
Upon arrival, we realized Texas State Parks no longer provide bedding and towels, so…being in the middle of nowhere meant a bit of a drive to stock up. But it was worth it to hear my friend Deacon try convincing locals that coconuts are actually a type of fox. (Yes, you read that correctly…and he may have momentarily convinced the 14-year-old behind us in line.)
A New Book
This was our first retreat in which I wasn't working on the book I'd worked on during all previous writing retreats. For that reason alone, it was a great retreat. It was a reminder of how my last day job took so much out of me…and how, as busy as I am with the job I started on May 1, I've worked on the new book all but one day in May.
While a handful of scenes in the new book were already written, they are things happening later in the story. Much of this year's writing retreat was spent researching, but the opening of the second book in this series was written in a cabin in East Texas.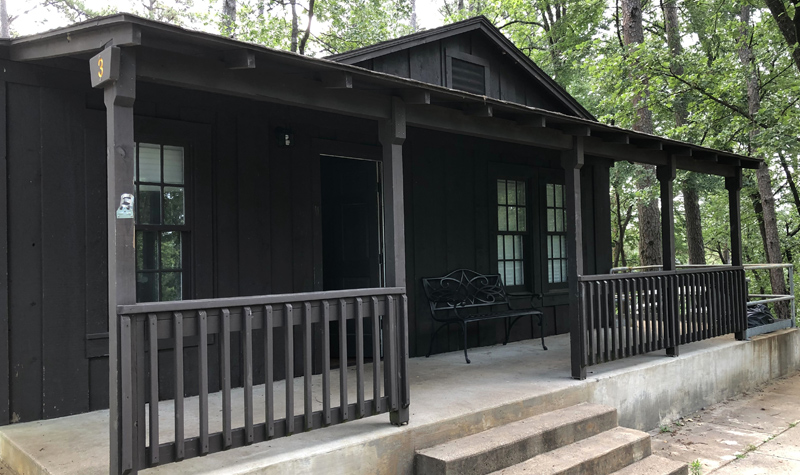 A Walk in the Woods
One of the reasons we love Daingerfield State Park so much is the trail system. While a rainy spring had some of the lake loop a bit marshy, one can always head up!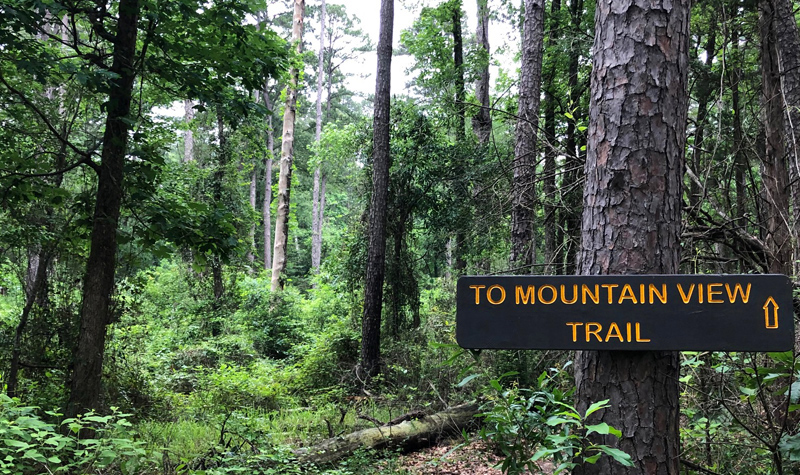 We didn't intend to hike that morning — we planned to just stroll down to the lake to help wake up.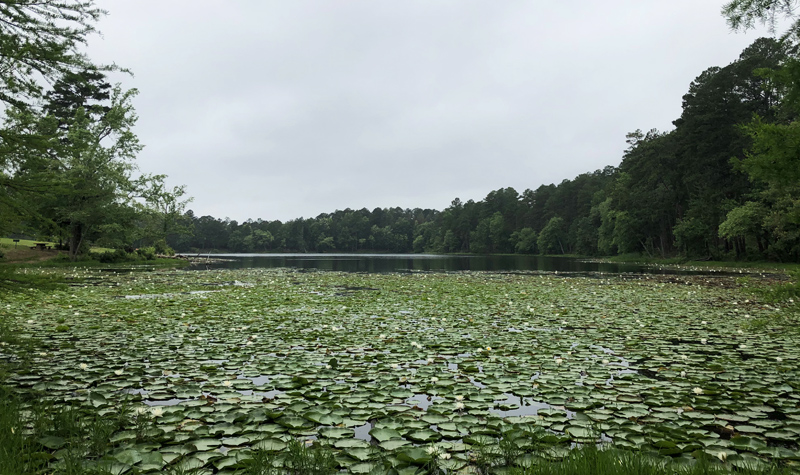 Calling the particular trail we hiked the "mountain" view trail is a bit of a misnomer.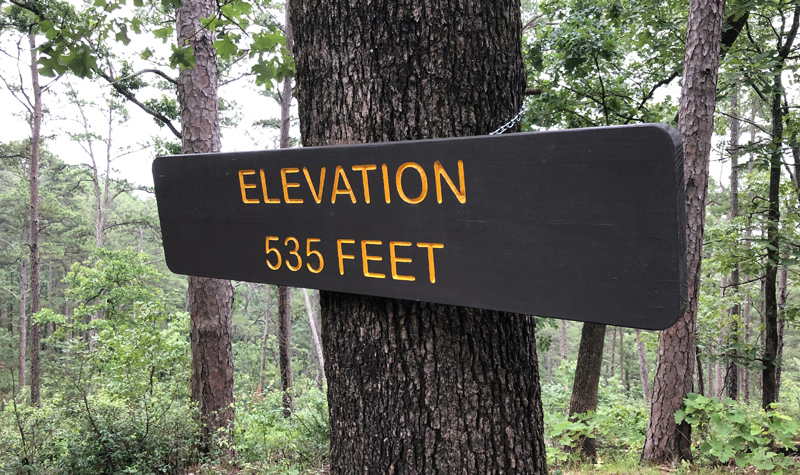 But mountain or not, it seems one is always rewarded by a nice breeze at the top and a view across the valley to another higher point miles away.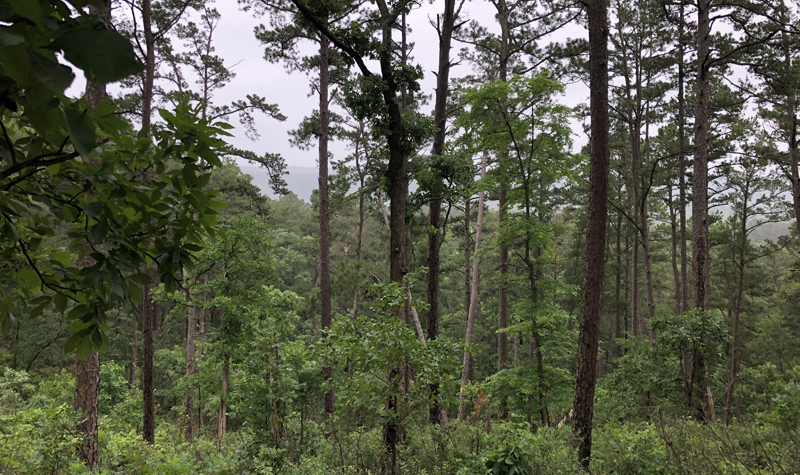 (If, for some reason, you want to read more about the little hike, I wrote about it here.)
Fires at Night
Every year we head out to east, it seems we do so around storms. And every year it seems we still get enough of a break to have a campfire at night.
This year, the only wet weather hit in the form of drizzle on our morning hike. (And a big line of storms driving home.)
Truth be told, I can always write at home. One of my favorite things about the retreats is sitting around a campfire, talking about writing and whatever else comes to mind. (For some reason this year, I think we might have talked about the Beastie Boys even more than writing.)
The retreat is the only time I let myself talk about writing, and right now I know where I'm going, so…I didn't talk all that much.
Still, few things are better than a fire at night and chatting with a great friend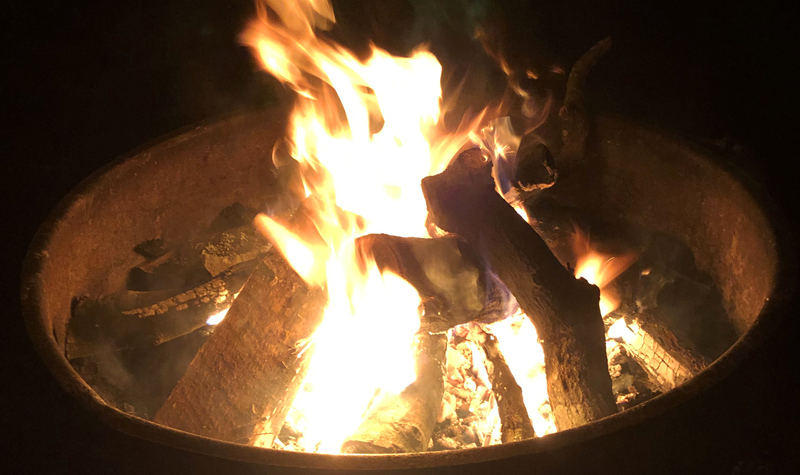 Another Year Down
While I got a lot done at this year's retreat, in many ways it seemed more about hanging out with a good friend. I know that's because most of what I did was research…hours of research. But I only wrote a small opening scene.
But now that I think about it, that research was necessary to open this book up. I'm now able to sit and write.
I know where I'm going and what needs to be done.
This book still doesn't feel like it has a voice. (That's something that usually takes several chapters to become clear.) But because of this year's writing retreat, it's only a matter of time before this story sings…
Miscellaneous Photos