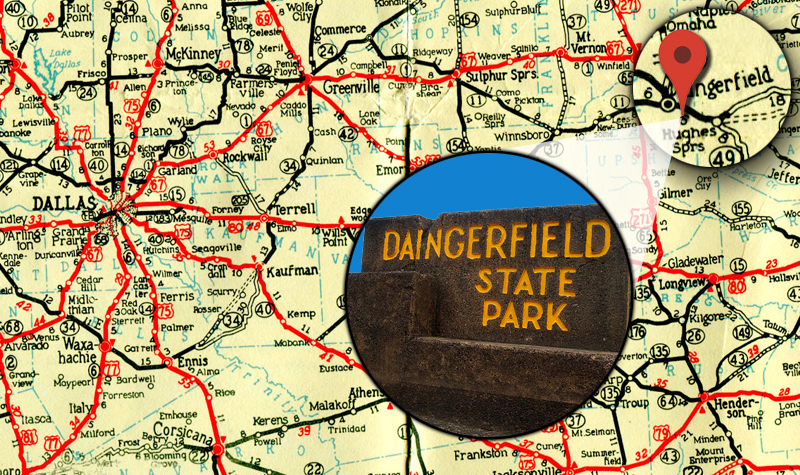 It's spring in Texas. That means allergies and storms are common and oppressive heat is right around the corner…
Waiting…
(With a hot knife…)
But it also means it's time for the annual writing retreat! (Woohoo!!!)
Daingerfield State Park
This is not the first retreat at Daingerfield State Park. And I suspect it won't be the last. (Daingerfield State Park is probably my favorite Texas state park…and I've been to Palo Duro Canyon State Park and Enchanted Rock State Natural Area!)
I grew up in northern Illinois and took more than my fair share of summer treks into Wisconsin (as Illinois flatlanders do…). There is something about Daingerfield State Park that reminds me of Wisconsin. (Some photos from the first trip with my wife.) It's like this pocket dimension in East Texas.
Why This Retreat Matters
Every writing retreat matters to me, but this one seems a bit more special than others. Sure, it's in a park I love, but…I've started a new book. It's the second in a series, and I'm ready to really drop into writing mode…and continue researching and plotting.
The first novel in this series took longer than I planned. I started a new job when I started and…I let that job get a hold of me.
I started the current novel on May 1 — the day I started a new job. I don't intend on making the same mistake I made recently: spending twice as long as usual to finish a book.
So…I will be in East Texas this weekend, with the friend who knows what I want to do with my writing better than I often do. It's the one time of the year I allow myself to talk about writing. And, because I'm wading into a new book, this retreat is like no other retreat we've done.
Three Days
Our retreats are not week-long things in historic homes in literary locations. We spend Friday through Sunday or Sunday through Tuesday in an affordable Texas State Park cabin. (Sunday through Tuesday this year.)
In most ways, the retreats don't do much for immediate productivity…because I write plenty in the mornings, on lunch breaks at work, and in the evenings. But our annual writing retreats matter for a simple reason: it's an yearly reminder that writing matters. It's not just a hobby — it's something more.

And so, once a year, we retreat to the Piney Woods of East Texas and lose ourselves in this thing we don't have to do, but do anyway.
It's special enough that it merits an annual celebration, and this weekend may be the best one yet!