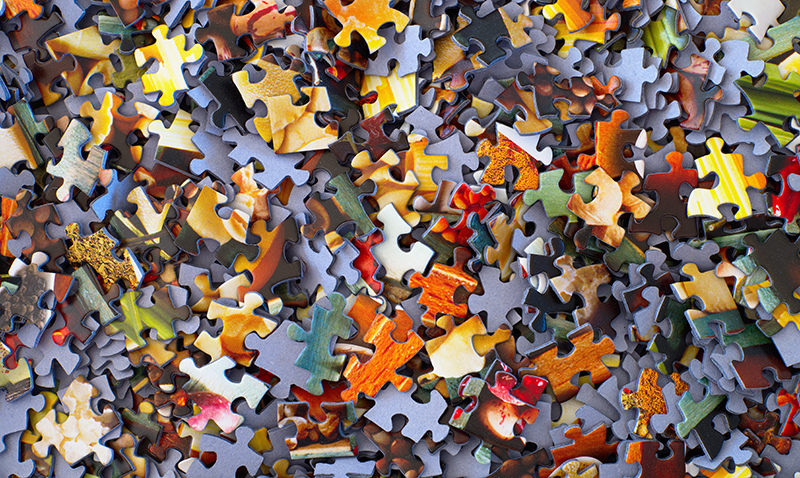 Before I became a technical writer, I was a billing analyst. The best thing about the job was having constant access to adding machines with long rolls of paper. (Although my wife would disagree…more on that in a moment…)
If I had a thought about a story at work, I wrote it on adding machine paper. If it was a longer thought, I pressed the up arrow key on my machine to extend the paper as long as I needed. Once done, I ripped off the piece and shoved it in my pocket.
Over time, my desk at home was covered in little pieces of paper. And I will admit, it was not the best way to capture ideas. (Or maybe it was and the system broke down when it came to archiving them.)
While unsightly until I put the pieces of ideas up, when I went through a stack of them held together with a big binder clip years later, it was exciting.
I saw ideas I meant to put into a novel that never made it. Pieces that seemed so important in the moment that made no sense with the passage of time. And I saw the hurried beginnings of scenes that would become some of my favorite things ever written, sections that may have been forgotten without jotting them down.
Year of the Meteor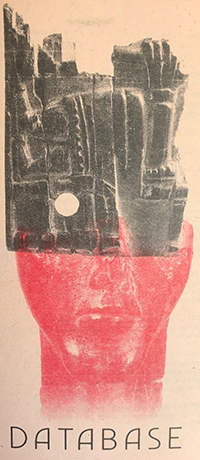 Author Robin Sloan maintains a site called Year of the Meteor. It is a place to capture ideas and pieces of things online.
He also creates ridiculously affordable print offerings for those wanting a physical risograph of stories in the mail. (At $0.89 in the U.S., it's a great reminder that something more tangible carries with it a certain weight often lost with digital distribution.)
The latest offering — DATABASE — is not a short story; rather, it is a glimpse into a database where Sloan keeps story ideas, research, words he finds interesting: his better version of my old adding machine papers.
It's a glimpse into something rarely seen, a random look at pieces a writer has stored away for years.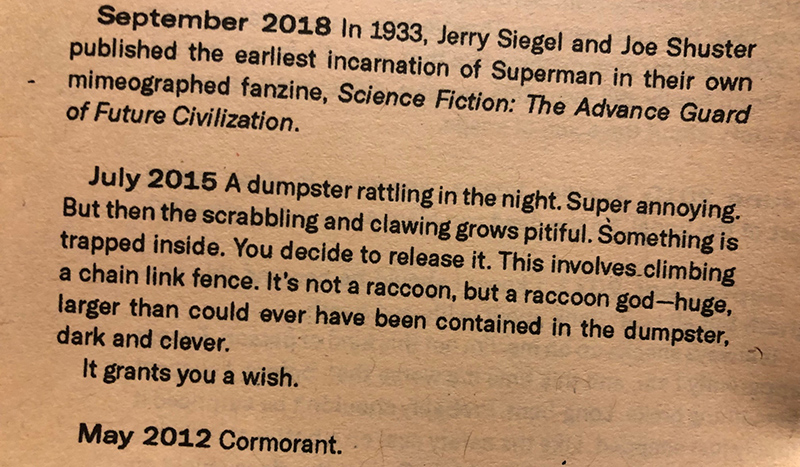 Gathering the Pieces Today
These days, I do my best to capture pieces of ideas digitally, but some habits die hard.
It's still easier for me to grab a note card or Post It note and jot something down than to put it in Evernote. I've thought about why that is, and — at least for me — it's the speed at which the thought is captured that matters.
Writing by hand works best for me vs. opening my phone, opening an app, finding where to put things, making the note, and then remembering how to tag things. (It's my experience that productivity tools often complicate simple processes.)
Order from Chaos
David Moldawer recently wrote about Gall's Law. While I understand my writing process very well, I'd not seen the way I build things explained so succinctly.
I am not a fan of plotting everything out before starting. Looking at a beat sheet or forcing stories into three or five act formulas (or other methods) isn't for me. I like to start small and see things develop more naturally.
I accumulate things sometimes for years. And then, at a certain point when things fit together in my head, I gather all those pieces and build something that means so much to me. (To a lesser degree, I also do this as a technical writer.)
But even if you are a fan of methods I dislike (and there is nothing wrong with that), we all make a craft out of chaos. We accumulate pieces of stories and then figure out how it all goes together. Along the way, we realize some pieces are not needed (maybe they are part of a different story). Other pieces are reshaped into better things. Pieces beget other pieces and, in the end, it's like a puzzle made whole — a way to share with others the thousand different things we gathered along the way…