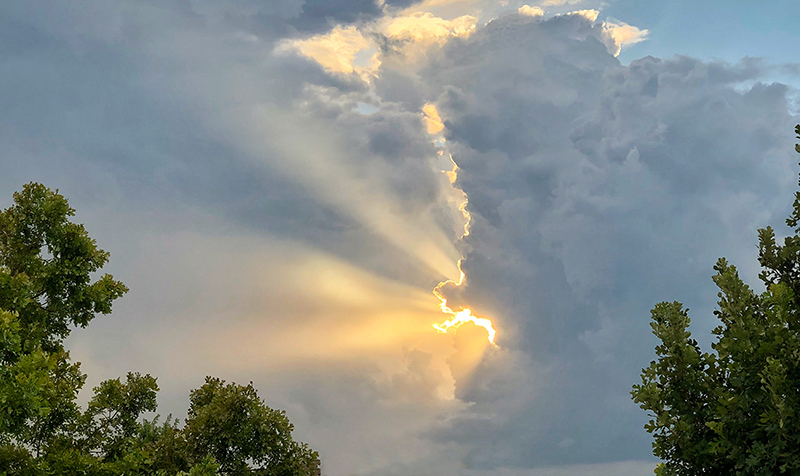 I'm still here.
It's been a busy time with work…and a busy time writing. (Also, it's been remarkably rainy for August in Texas.)
I cannot complain…especially about the rain and being busy writing.
A Change in Schedule
I normally wake up very early to write. I still wake up early, but I've not been writing in the mornings. August has found me writing during lunch breaks and sometimes again in the evenings.
It's strange to be up early and not writing, but…I've not been up as early as usual this month. (I've been waking up between 6:00 and 6:30, instead of the usual 3:30 to 5:00). It's been nice easing into new days reading the previous day's writing and plotting where to go next.
The Book
The ridiculous optimist in me still thinks, "This draft will be done by Labor Day!" but the realist in me is more like, "It will be done in later September."
Right now, as new ideas hit, I'm running with them. Each week in August, I've thought, "I'll be into the already-written stuff by week's end," but new chapters keep happening.
It's felt good to be writing daily and seeing an end in sight.
So…if you don't hear from me until September, you know why…