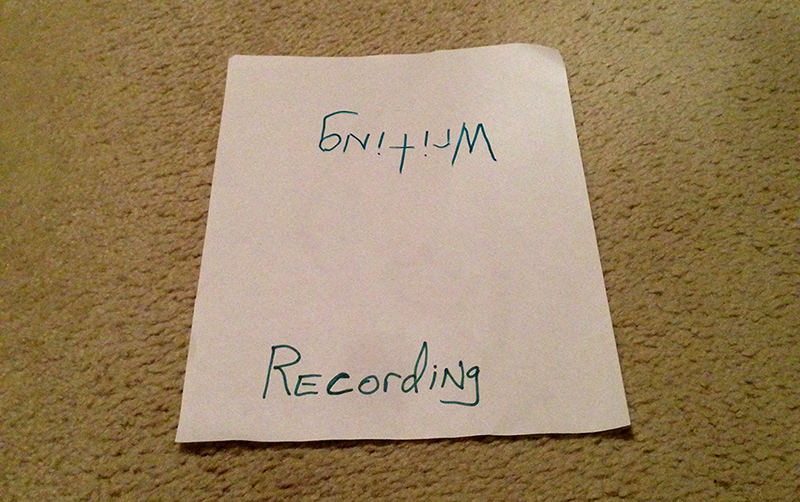 In movies, roommates leave a bevvy of items on doorknobs to tell their roommate, "Hey, I have things going on in here, and I would appreciate it if you found another place to crash tonight…"
I consider myself fortunate that the one roommate I had after high school was more likely to say, "Hey, I'm sorry I have allergies…and I thank you for mowing the yard…" instead of, "GET OUT–I'M GETTING BUSY IN HERE!!!"
But I understand the need in certain situations for a sign of sorts about what's going on behind closed doors.
The Sign Beneath the Door
I write, and I record podcasts. To that end, I made a sign to slide beneath the two doors in my office so my wife knows — if I'm writing or recording — that I have the world shut off and only want to be alerted in the event of an emergency. Because my wife is an artist and operates in similar seclusion at times, it works out well…
It's a simple solution: if I'm writing, I slide the Writing side of the sign outside the door.
If I'm recording, then Recording faces out.
Coupled with no push notifications or noises (not even buzzing) on my phone, and keeping my Web browser closed…it's easy to lose myself in the necessarily solitude to get deeper writing done.