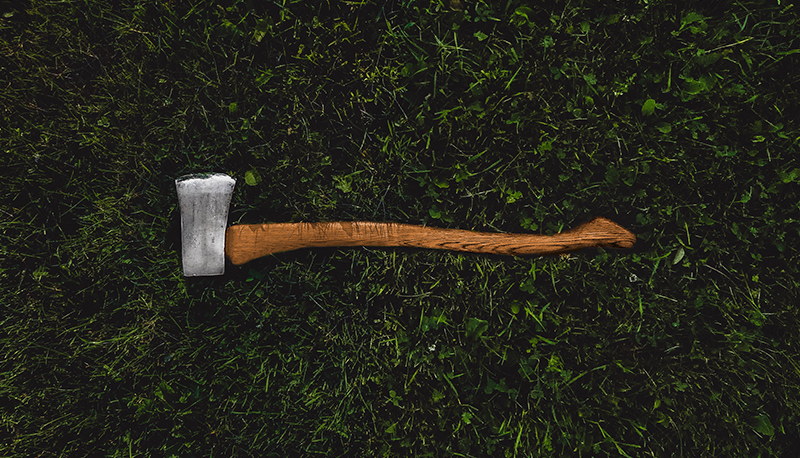 I'm terrible at asking for help, but if you like this blog, or the stories I write, sharing this would be appreciated…
Not About Lumberjacks
On November 17, 2015, I loaded the first episode of Not About Lumberjacks. It's a story about a dog who eats everything in sight.
It still holds up for me…
I listened to it Friday morning, and then…some other stories I've shared on the Not About Lumberjacks podcast that I love.
It got me thinking…Thanksgiving travel is about to happen for many in the United States. And…for those caught on planes, trains, and automobiles, passing the time has gone mobile.
Many podcasts will be consumed during travels in the coming week or so.
And with this being the anniversary of a podcast all about stories…I figured, for once, I'd be "that guy" … the guy asking people to listen and share…
My Five Favorite Episodes…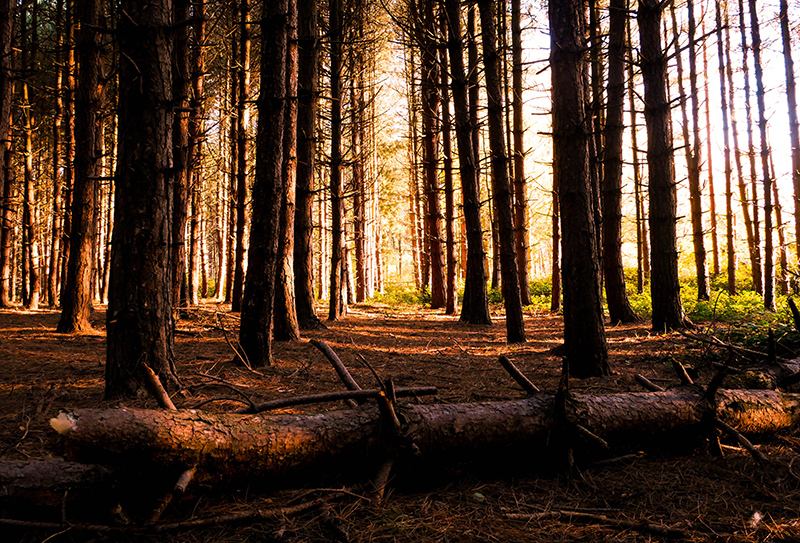 If you are traveling and so inclined to listen to things (or share them with other travelers), these are my personal favorite episodes of Not About Lumberjacks (counting down…)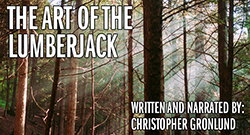 The Art of the Lumberjack – Description: When Erik Nilsson has a minor heart attack and finally reads a book left to him by his father, he finds something that changes him forever.
The inscription in Erik's book is almost verbatim the inscription my dad left me in The Sport of Falconry. When I listen to this story I want to go into the woods, live a much simpler life, and write novels no one ever sees…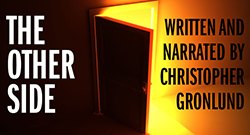 The Other Side – Description: After a divorce and layoff, Daniel breaks into his childhood home to see if something in his closet all those years ago is still there.
I almost went with a typical ending with this story, but refused. And because of that, what unfolded was a thing I love very much. Added fun: friends providing the sounds of monster grunts!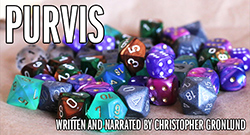 Purvis -Description: In 1984, a Dungeon Master struggles with keeping the few friendships he has together, all while dealing with a vicious bully.
My personal favorite, but I can see that other things I've written for the podcast are stronger. This might be closer to my heart than anything I've ever written, even though I was never anything like Purvis. But damn, that ending shreds me every time I listen to it. (And I laugh about that friggin' lightning strike every time as well!)
(Aside…My mom started the story, but got sidetracked before finishing. She finished listening when my wife and I visited one Friday evening. The look on her face at the end when the music creeps in made me realize I'd written the kind of ending I'd worked decades to achieve…)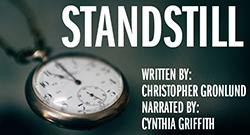 Standstill -Description: When she was younger, Maddy's grandfather gave her a pocket watch that does much more than simply telling time.
Narrated by my wife (and me — although something happened to my sound, which drives me batty). There's a moment in the story when Cynthia's voice cracks that makes me tear up every time. Added bonus: the way the final piece of music just-so-happened to layer in more than perfectly. The timing of it makes me tear up again each time I listen to it. It's a rare story I hope people take to heart.
(Aside: I'd love to turn this into a novel and include all the ideas I had to set aside for the short story.)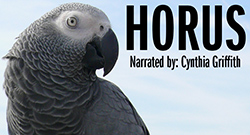 Horus – Description: Sarah Nelson gets more than she bargained for when she answers a job for a writer's assistant and must deal with the writer's parrot, Horus.
The most popular episode of the podcast, I was amazed listening to my wife narrate all the voices…especially Horus. Another story that might deserve more time as a novel. I love everything about this one!
* * *
And if you're on a roll and want to listen to more stories, the full list is right here.
Thank you for listening…and maybe even sharing.
And, of course, remember: Be mighty, and keep your axes sharp!