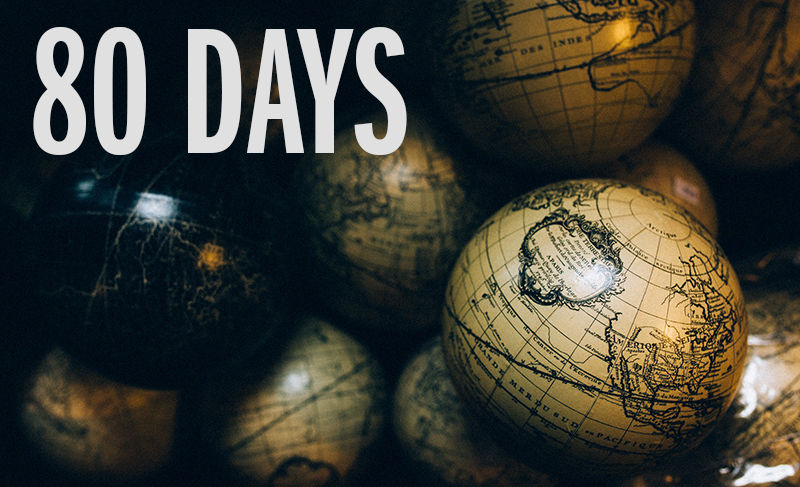 One of my favorite people to follow online is Alastair Humphreys. I have several of his books (and recommend Microadventures to anyone).
Alastair recently tweeted about accepting an 80-day challenge. The challenge is geared more toward adventure, but Alastair decided to do something different.
His challenge: finish the book he's working on.
Follow @MrMarkBeaumont on his bold new challenge. He's inspired me to finish writing my book in 80 days. What's #your80days Challenge?

— Alastair Humphreys (@Al_Humphreys) June 27, 2017
It's a challenge that has stuck around in my mind (finishing a book). In fact, yesterday, I made this: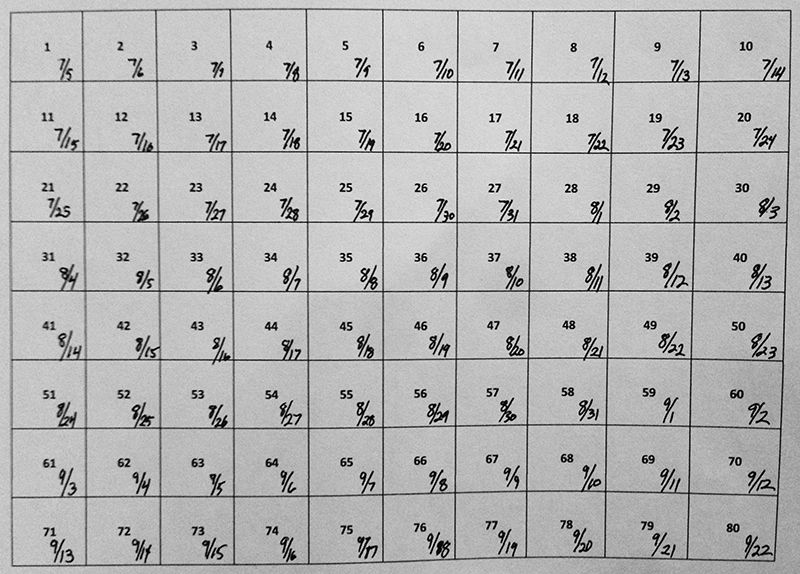 End in Sight
I can see an end to the rewrite on the novel-in-progress. Pushing through a couple foggier chapters puts me into a place of having the rest of the novel mostly done…at least in a sense of knowing what happens. (And some of those later chapters are already fully complete.)
I'll probably be done before the 80 days is up, but I'm giving myself until September 22 before handing this novel off to a couple trusted readers who understand my goals as a writer and the kinds of stories I want to tell. (I like that the finish date happens to fall on the autumnal equinox — one of my favorite days of the year.)
If I'm quiet during the next 2 1/2 months, you know why…