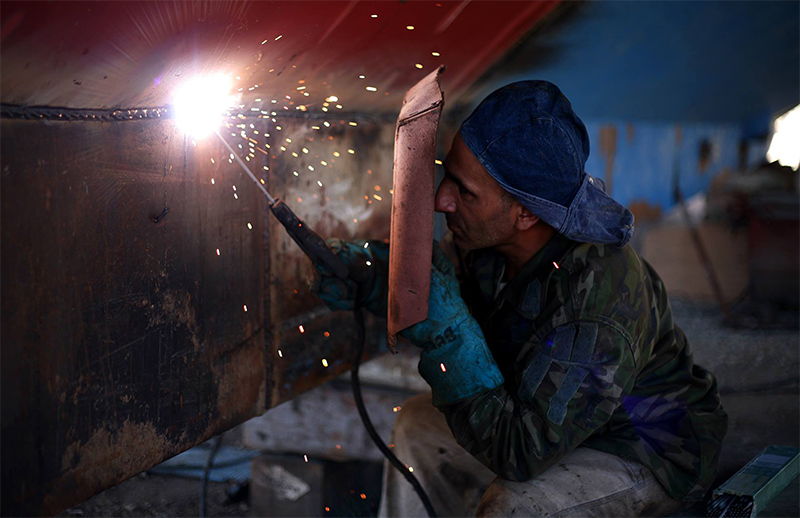 For me, Labor Day weekend is usually three days of writing. This Labor Day weekend, canoeing got in the way — and I'd be foolish to complain about that. Yesterday morning, I ate breakfast on a small island inhabited by only my wife and me.
There's nothing bad about that! (Or heading out Friday to finally get a decent roof rack system and spending part of Saturday installing it and making a test run with the canoe to see how it all worked.)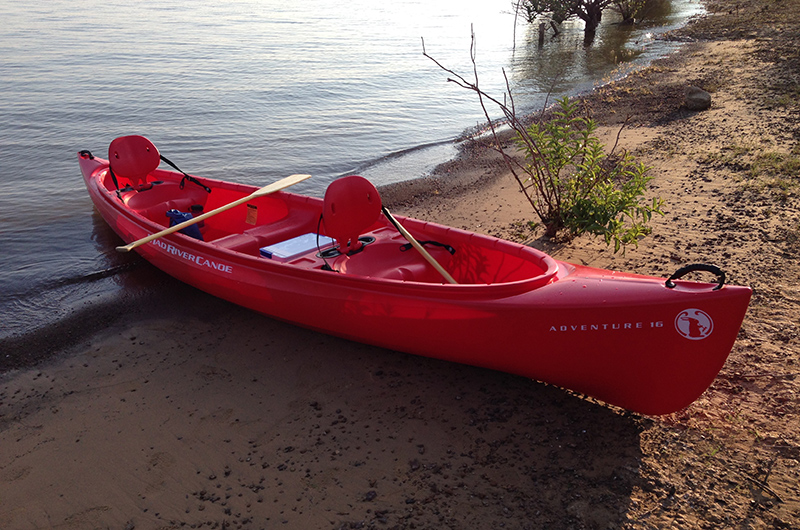 This morning has been about writing, though. It's become a personal tradition to make Labor Day a day of the work I enjoy the most. After paddling yesterday and reminding my body of muscles it forgot it had, a good night's sleep was not hard to come by…even after the two-hour evening nap proceeding actually climbing into bed to sleep.
I wake up for my day job no later than 5:30, and this morning I was up at my usual time to do the work I love most.
Writing Is Hard Work
While I don't believe writing merits the drama one can find online from writers clustering together to talk about how hard it is to write, writing is hard work. (If you are prone to complaining about how hard writing is, do this instead: wake up, put your ass in a chair, and write! Or…stay up late and write. Disconnect from the Internet and…write! If you can't do that, you might not be a writer…and there's nothing wrong with that.)
Writing requires a mental fortitude to keep at it when something seems good enough, but you know it can still be better. You know you're making progress when you get tired of seeing some of the same passages over and over. (Hell, sometimes you grow tired of seeing an entire manuscript you once loved after many rewrites. Look at this pile of rewrites by Alex George for his latest novel — I'm exhausted just looking at it!)
In addition to piles of rewrites are those who think writing is easy. I know handfuls of people close to me who have talked about one day sitting down to write a novel and having it published…as though it is that easy! (I always encourage those people to write; in part, because I think writing is a good thing to do, but I'd be lying if I said I take no pleasure when every one of the people I've encouraged has given up after realizing it takes a different kind of effort they are not willing to make after giving it a try.)
Writing Isn't Hard Work
While writing is hard work, writing isn't hard work in the same manner as strenuous work.
I've worked in factories, warehouses, and outside in the Texas summer heat — which might be why I can't bring myself to complain about how hard writing is in much the same way people who have only worked in offices can complain about how hard that work is. I work in an office now, and while it — like writing — comes with its own labors requiring some degree of mental stamina, I can't complain about the work when I know what it's like to be injured and still forced to work on a concrete floor for 8-10 hours in the heat.
I know it's not a competition, but I remember standing on a warehouse floor after surgery on a big toe. We didn't get sick time, so any time off came without pay. Time off was a luxury I couldn't afford, so I worked through the pain.
I know what it's like to have a foreman shout, "You dumbass motherfuckers better get to work or I'll fire you all!" even though I (and a few others) worked while the rest of the crew slacked off.
I know what it's like to be dizzy from heat at the very top of the framework of a three story house…and be told, "Be careful you don't fall. If you fall, you'll probably die."
Despite coming a long way with labor rights, I know for so many people out there, things are still quite shitty.
So how could I ever complain about the labors of writing fiction?
The Work Matters
Even in those cruddy jobs, the work mattered to me. When I flipped burgers, it meant something to have someone come back up to the counter to say, "That was one of the best burgers I've ever had."
There are few things better than a clean shop at the end of the day — heading out into the bright sun and looking back at a dark and quiet warehouse that whirled all day with activity and noise.
It might sound hokey, but a well built pallet full of boxes and wrapped in stretch wrap can bring its own weird sense of pride.
And maybe that's why I wake up at my usual time and write on Labor Day: the work matters, and I'm fortunate to have a day like today.
Right now there are people forced to work because they have no other option.
(The least I can do is wake up early and doing the work I enjoy most.)