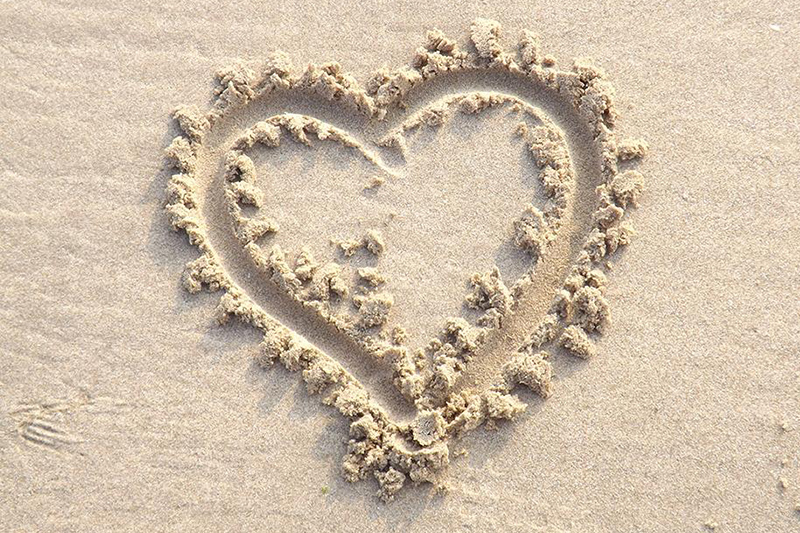 I don't know how many times I've heard this:
Do what you love, and the money will follow…
It's a nice thought, but it's not very realistic. Show me the rare working poet doing something even more rare: putting on arm floats and leaping into their Olympic-sized pool full of hundred dollar bills.
Most literary writers are excited if they see an advance in the low four figures and even more excited if the advance earns out. And if you write extremely bizarre fiction? Yeah, you're probably wise to have a day job.
Not every loved thing will bring in enough money to earn a living. But is that really so bad?
A Matter of Perspective
I've definitely looked to writers and artists and other creators I like for inspiration. But when looking to someone for inspiration, it's important to consider their perspective. I've met writers with day jobs who are down about the pace at which they work because they looked to their favorite author and heard something like this:
A rough draft of a novel should never take more than three months to write, and if you can't write a book in a year's time, you probably don't have what it takes to make it writing.
Never mind that my favorite book of 2014 took the author 10 years to write and has been sitting on the New York Times Best Seller list for 33 weeks as of this entry. (And many books revered as all-time classics also took years to write.) The most important thing to consider when looking to others for advice is what their life is like.
The writer saying books should come quickly is probably not fighting traffic for a day job that demands 50 hours a week and then rushing home to take care of family. I'll say this about my own writing production: when I've had all the time I wanted to write, I've always been a more productive writer than when I've had a day job. So I consider the perspective of the people I look to for advice and realize that there's no shame in taking longer to write a novel than most of the full-time writers I look up to.
(At the same time, even with a day job and other things I have to do, I write faster than some writers I look up to who have only time on their side because writing fiction full time is what they do.)
Life Can Be Hard
The very first thing I ever wrote with the intent of being published was accepted and published. My success rate following that was pretty good. So, at 20 years old, I told myself that I'd be writing fiction full time by the time I was 40.
At 20, I didn't know my father would be dead two years later. I didn't account for over half a dozen layoffs. I didn't know my sister would end up getting cancer and that I'd spend the better part of two years being one of her primary caretakers…and that, in the end, she would die anyway when I was 33.
At 20, you don't think you'll find out — at 34 — that the reason you're going blind in your right eye is there's a tumor at the base of your brain pressing against your optic nerve and compressing a carotid artery…and that you'll never be the same again. You don't account for other illnesses, other loved ones dying, or other hardships seeming to drop out of nowhere: emergency funds drained, cars breaking down, so many other things…
The saddest thing I see are people who get down because they bought fully into "Do what you love, and the money will follow." For some, that happens, but for so many others, it doesn't…and with things not happening comes a sense of failure. I don't think I was ever more depressed than when 40 was coming my way and I realized how hard I'd worked, and for what? (Luckily I realized how much I had done, through hard times, which — if nothing else — has shown me I have the tenacity needed to keep writing.)
Don't Quit Your Day Job
"Don't quit your day job," is great advice — much better than, "Do what you love, and the money will follow." I'd be lying if I said I never resented the time day jobs have required — time away from the things I'd rather be doing. But one day I saw some artist friends complaining about working on licensed properties they didn't really like, but…they paid the bills. I saw writer friends writing things they didn't want to write because they had bills to pay. It was then that I realized something about my day jobs: they allowed me the ability to write only what I wanted to write.
Seeing so many others having a dream turned into drudgery, I now know I'm lucky in many ways to write only what I love and not have to worry about whether it sells well or not. Here's what having a day job has given me:
I have a second novel sitting in a hard drive and in a file cabinet that is a commercial thing that's the first in a series. A friend offered to share it with publishers he works with, but I passed…because that book is not wholly what I wanted to write. The book I wrote, instead, wasn't published, but…it was a book that changed me in ways more important than money.
Life went on for me because I have a good day job; had I been a full-time writer in need of paying some bills, I would have accepted my friend's offer and maybe found myself writing a series I enjoyed enough, but never something as satisfying as what I wrote instead — and what I'm currently writing.
The ability to do that is priceless in so many ways! (Not everything needs to be monetized.)
Love What You Do
Do what you love, and the money might follow is good advice. It factors in the variables of hardships, tastes du jour, and even just plain dumb luck. Obviously, I would not mind writing what I love full time, but I'd rather have a day job and be able to write what I love most because that's going to be what I write best. Loving what I do is far more important than doing what I love (and hoping for some big payoff).
I've paid bills as a freelance writer and, in those times, I rarely wrote what I wanted to write — even though I could say, "I'm my own boss and writing full time!" I didn't love most of that writing; it wasn't worth it just to boast that I had made it on my own.
Loving what you do, I believe, is one of the most important things you can do for yourself. Coming to appreciate the act of doing what you love for no other reason than you love it is a wonderful thing, whether the money follows or not.
If you love what you do and the money never comes, you're still doing what you love.
There are far worse things in life than that…trust me!