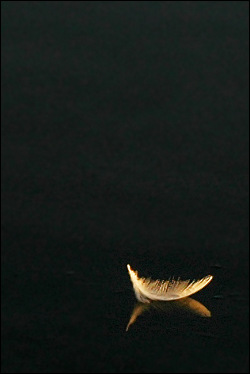 The advice goes something like this:
Write as much as you can, as fast as you can.
Always be "delivering."
The more you produce, the more money you will make.
Speed, speed, speed!!!
It works for some. If you're writing a series, there are worse things in the world than fans wanting your next book and you hurrying to deliver. But especially with the rise of digital publishing, it seems that many write as quickly as they can to stay fresh in the minds of distracted fans. They join the race out of a love for writing, but their pace often seems dictated by desperation.
Slow Movements
If you're not familiar with Slow Movements, it goes something like this: many aspects of life have seemed to speed up, so…for some, there's a concerted effort to slow things back down.
Don't grab a soda and bag of chips at your desk and call it "lunch"; take your time and disconnect with a longer, slower lunch. Avoid the kinds of restaurants in a rush to turn over tables — make an evening of a meal with friends. Slow food, slow travel, slow sex, slow media is the mantra.
Add to that slow writing.
Why I Like Slow
I don't live my life in a hurry. I can't imagine being that person who gets anxious at red lights because they don't change fast enough. Long lines at the grocery store is time to think, not get mad that the person in front of me is the first person I've seen pay for groceries by check in over a year. There are always exceptions (there are times even a slow life speeds up and one hurries), but if you live a stressed life and don't like it, you probably need to cut some things out and slow down a bit.
I like a slower pace because stress melts away. More than that, though, slow allows me time for detail. If I'm thinking about something important to me, slow gives me time to consider more options about what's rolling around in my head. If I'm working, it means fewer mistakes and time to consider other possibilities for timelines and outcomes. And if I'm writing, it means a better choice of words, deeper plotting and characterization, and time to make a story more than a Point A to Point B kind of thing.
Slow By Design
Slow is not always easy, but that's part of what makes it special to me. It's unlikely that I'll do more than one social thing a week with others. If I meet a friend for a drink or dinner, it means I probably won't hang out with other friends for our Wednesday board game night. If I go to board game night, that's probably my socializing for the week, unless there's some special thing on a weekend. But even weekends — I try to keep most of the time for two things: my wife and slowly working on the things that matter most to me.
That includes writing.
In Praise of Slow Writing
I shoot for a novel every 3 years or so. I know I can write faster (I've written a genre novel in a matter of months mostly on lunch breaks at work), but by slowing down, I have more time to consider if there are better ways to handle things. With time on my side, what may have been a surface scene just to move things along becomes something much deeper; when I take things slow, everything connects in ways that matter much more than if I were going for speed.
By going slow, I write exactly the kinds of novels I once dreamed about writing.