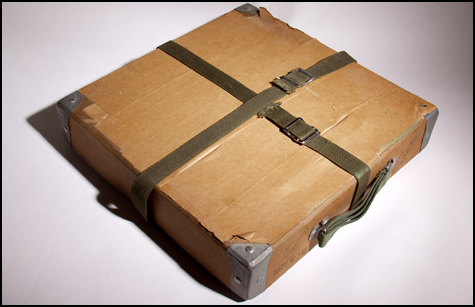 I often hear people say things like, "They don't make music like they used to…"
"Television was better when I was younger…"
"Old movies had a class about them modern movies can never have…"
I understand the pull of nostalgia, but…I think a big part of people's feelings for "The Best Things" back then was a sense that, indeed, you were taking part in the best thing of the time. There weren't as many books being written; there were only a handful of types of music; we had fewer TV channels than I have fingers.
Odds are, what you watched and listened to is what most people watched and listened to. Having been around during a time when there weren't as many choices, even I've found myself defending things I believed were wonderful.
I was wrong…
Today is Everything!!!
Now, before I begin this section, I am not saying things are better now. Many of my favorite movies are old movies made before I was born, and so much of my favorite music was composed in the 1700s. I will, however, take on any challenger who says TV was better back when…
Today…
There are so many different kinds of music that you can't even classify it all. There are more studios, large and small, making movies. YouTube puts the creation of content in the hands of anyone with a camera and some drive. If you write a book, you can — at the very least — put it out digitally for next to nothing. Granted, because of all these things, there's a lot of crap to wade through. Sometimes that pile seems like a mountain almost not worth scaling to get to the best thing at the top.
You Will Probably Never See the Best Thing Ever
A friend and I recently chatted about music…how there is just so much out there, and how blown away we are by sounds we never imagined when radios told us to listen to Lynyrd Skynyrd. (This is not a poke at the band…I would wager I could sing more of their tunes than most people reading this, even though I can't remember the last time I listened to them.) We talked about how it's very possible we may never hear what would truly be our all-time favorite band.
At least every couple years, I stumble upon something that leaves me sitting in awe after reading. There is good TV out there, even though I don't watch too much TV. My favorite movie has leaped to something different several times in my life — and it's very possible that there's been something made in some part of the world that I would deem better than any of my top handful of picks.
With so much being created, it's not just possible we may never see the best thing ever — it's almost likely we never will.
But I'm pretty sure this counts as one of those finds for Best Thing Ever!
(Who wouldn't want to drink in an establishment like this?)
(And since that last link contains an axolotl, it would be almost criminal for me to not link to this.)