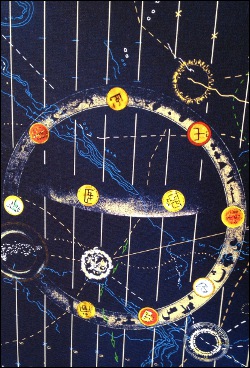 Like most writers, I have a lot of influences. If someone put a gun to my head and said, "TOP FIVE INFLUENCES OR I PULL THE TRIGGER!" I'd probably list the following:
Ray Bradbury's, Dandelion Wine
Time Bandits (The Movie — and point of this entry)
John Cheever's Short Stories
"The Body" from Different Seasons, by Stephen King
John Irving's, The World According to Garp
I've read better books (and maybe seen better movies). I want to throw my fave book, Robert Olmstead's A Trail of Heart's Blood Wherever We Go and The Hobbit on the list, but those five things above are what I'd list if a gun were put to my head.
Time Bandits
I saw Time Bandits with a friend when I was twelve. We took the bus one town over to see it (back when parents let their kids do things, like ride the bus all over northern Illinois). My friend liked it.
I loved it.
Something clicked…it was the first time I thought, "Someone figured out a way to dump their mind onto pages and then get what was on those pages on to a movie screen." My friend left, and I watched the next showing, trying to figure out how it was all done.
I went back the next day to try figuring it out some more…
The Map
I've wanted a replica map from Time Bandits for years.
I wanted it to hang above my writing desk as a reminder of the way I looked at the creative world when I was twelve.
In episode two of Men in Gorilla Suits, we talked about creating a space of your own. I've moved beyond decorating my office with action figures and other colorful clutter. My walls are lined with photos of relatives and old papers those relatives used to come to America in the late 1800s.
I want a traditional looking office, but…I want to still be surrounded by the geeky things I love. So it only makes sense that I finally got the map from Time Bandits.
Once this thing is framed and above my desk, it will be a constant reminder that even my aspirations toward things more literary must always be grounded in something fantastic.